To demonstrate that the US Anti-Doping Agency is in no way pursuing an over-the-top personal vendetta against Lance Armstrong, USADA CEO Travis Tygart released a statement this morning announcing that, with the cooperation of nearly a dozen of his ex-teammates, the organization has produced more than 1,000 pages to document what Tygart calls a "team doping conspiracy" carried out by Armstrong's U.S. Postal Service cycling team.
In the statement, Tygart says that the USADA will be sending its report to the Union Cycliste International (UCI), the World Anti-Doping Agency (WADA), and the World Triathlon Corporation (WTC) to fill them all on in the details of Armstrong's team's involvement in a complex doping ring:
The evidence of the US Postal Service Pro Cycling Team-run scheme is overwhelming and is in excess of 1000 pages, and includes sworn testimony from 26 people, including 15 riders with knowledge of the US Postal Service Team (USPS Team) and its participants' doping activities. The evidence also includes direct documentary evidence including financial payments, emails, scientific data and laboratory test results that further prove the use, possession and distribution of performance enhancing drugs by Lance Armstrong and confirm the disappointing truth about the deceptive activities of the USPS Team, a team that received tens of millions of American taxpayer dollars in funding.

Together these different categories of eyewitness, documentary, first-hand, scientific, direct and circumstantial evidence reveal conclusive and undeniable proof that brings to the light of day for the first time this systemic, sustained and highly professionalized team-run doping conspiracy.
The statement goes on to name 11 riders in particular who were former teammates of Armstrong's and who have now chosen to cooperate fully with the USADA, by testifying that they were involved in a doping ring with Armstrong. Those 11 riders are: Frankie Andreu, Michael Barry, Tom Danielson, Tyler Hamilton, George Hincapie, Floyd Landis, Levi Leipheimer, Stephen Swart, Christian Vande Velde, Jonathan Vaughters and David Zabriskie.
So now, after millions of dollars spent and an abandoned two-year federal investigation, the USADA finally has its man, and cycling will be clean forever.
G/O Media may get a commission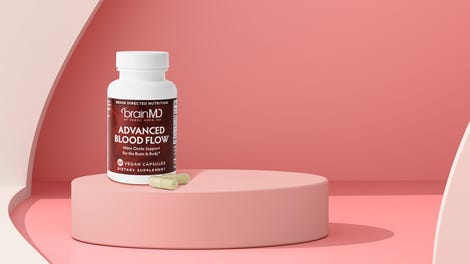 [USADA]