A selection of stories from the week we watched our wives get pounded.
"You Have To Accept My Pain": An Interview With Dave Duerson Three Months Before His Suicide | On Nov. 27, I spent an hour on the phone with former Pro Bowl defensive back Dave Duerson. It had been seven years since his mother's death and 364 days since his father's burial, and the following day he would celebrate his 50th birthday. Less than three months later, he sent some text messages to his family and shot himself in the chest with a shotgun. (Rob Trucks)
---
G/O Media may get a commission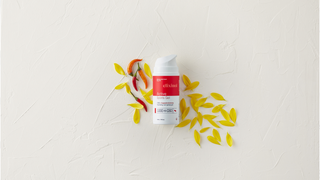 What ESPN Won't Let Player X Say: Prenups, Popping Asses, And Watching Your Wife Get Pounded | ESPN The Magazine runs a regular feature called Player X, in which a current athlete writes anonymously on a pressing issue affecting his sport. A couple of issues ago, the mystery NBA player tackled the topic of infidelity among pro athletes. What ran in the magazine was polished, snappy...and unenlightening. But we have the original draft Player X composed, before the editing process sanitized it completely. The draft sheds a lot of light on what athletes are really going through, and how unpublishable the experience is. (Barry Petchesky)
---
One Thing I Think I Think: Peter King Is The Latest In A Long Line Of Management Stooges | First there was that epic profile of Roger Goodell, which was 6,000 words of Peter King trying to stuff some brains and character into an empty suit. Then there was this item the other day. I know it's CBA season, and I can only imagine how difficult and disorienting it must be for football writers to watch mommy and daddy fight this way. But we're talking about Peter King here. And it says a lot about NFL journalism — both past and present — that its most influential exponent is covering the sport from a crease in Roger Goodell's khakis. (Tommy Craggs)
---
ESPN Personalities Have Shilled For A Lot More Than Just Nike: A Video Compilation | Last week, The New York Times reported that three ESPN College GameDay anchors — Chris Fowler, Kirk Herbstreit, and Lee Corso — have had shoe contracts with Nike. We've known about Erin Andrews's endorsement deal with Reebok for some time, but the news that these three have worn Nike and agreed to speaking engagements for the company came as a surprise — even to their employer. ESPN claims it was "unaware" of those deals. That's understandable. Just watch the video above. Over the years, ESPN broadcasters have endorsed Reeboks, televisions, airline tickets, cars, car insurance, cruises, credit cards, golf balls, video games, beers, wings, pizzas, cookies, sodas, sports drinks, tacos, hamburgers, boobsy ladies in tight T-shirts serving hamburgers, and diets. They've peddled so much and so often, it's hard to keep track. (Emma Carmichael)
---
Jason Kendall Blows Up At A Reporter, Is Kind Of An Asshole | Yesterday, Nick Wright of 610 AM was interviewing Royals prospect Mike Moustakas when he asked him a wholly innocuous question about possibly starting the season in AAA to delay his arbitration clock. That's when Jason Kendall, not even part of the conversation, jumped in. (Barry Petchesky)
---
Super Slo-Mo Dunk Videos Are Actually Quite Beautiful | Credit the NBA for having the most active YouTube channel. But we were taken aback by these hi-res, super slow-motion videos of DeMar DeRozan, Blake Griffin and JaVale McGee in the dunk contest (Serge Ibaka gets hosed again). Set to haunting music, they're simply: art. (Barry Petchesky)
---
What We Talk About When We Talk About The Carmelo Anthony Trade | As the clamor surrounding the Carmelo Anthony and Deron Williams trades mercifully subsides, it would be easy to lend credence, as some basketball observers have done, to a silly and shopworn conclusion: that the inmates are running the asylum. Last week, Dick Vitale used almost those exact words to describe Anthony's decision to bull his way out of Denver, ignoring the fact that both players and teams are captives of exceptional circumstance as the NBA tilts toward a lockout. (Luke O'Brien)
---
Never Have Friends Wealthier Than You | Real friends don't make every outing a decidedly expensive one and then force you to either A.) not go, or B.) mooch. They should actually think about your plight once in a while. It's not like going bowling isn't still fun if you're 35 and make hundreds of thousands of dollars a year. It is! I hate friends who expect you to live up to their means. If they have to do something fancy every time they go out, maybe they should eat shit. (Drew Magary)
---
Everything Wrong With Soccer, In One Incredible Dive | Technically, Chilean U20 defender Bryan Carrasco didn't dive, as he was definitely struck by the Ecuadorian player. Problem is, Carrasco literally smacked himself in the face with the other player's arm. He received a free kick. (Barry Petchesky)
---
Man Trying To Set Glass-Breaking World Record Gets Humbled By Glass He Couldn't Break | Reuben de Jong is a heavyweight kickboxer from New Zealand. You may remember him as Calthrop from the "Cursed" episode of Legend of the Seeker, though. (Brian Hickey)
---
Tips
Have something to share? Check out the tips forum or email us at tips@deadspin.com.
---
Follow Us
We're on Twitter and Facebook. Won't you stalk us?
---
Your Deadspinners
Editor-in-Chief: A.J. Daulerio | Senior Editor: Tommy Craggs | Writers: Barry Petchesky, Luke O'Brien | Contributing Editor: Drew Magary | Night/Weekend Editor: Brian Hickey | Video Editor: Emma Carmichael | Contributing Artist: Jim Cooke | Intern: Jack Dickey | Video Intern: Kate Shapiro | Moderators: Comment Ninja Squadron