This weekend's Manchester City-Liverpool match was all set to be the game of the week and maybe even one of the games of the season, but then Sadio Mané got sent off towards the end of the first half for nearly embedding the studs of his right boot into Ederson's skull, and right then and there the match effectively ended as a competitive contest. City went on to rout the Reds, 5-0, and there wasn't really much to take away from the result other than the discovery that apparently a sizable number of otherwise smart and informed soccer fans believe that smashing your boot's studs into the face of an opponent isn't necessarily worthy of a red card.
Because of the spectacle-ruining nature of Mané's red, we don't know much more about Man City, Liverpool, or these two putative title challengers' prospects going forward than we knew before. What the blowout did confirm, however, is that City forward Leroy Sané is absurdly talented and a blast to watch, and that for the love of all things fun and righteous the team needs to let that kid cook.
Probably in large part because Sané broke out for a team (Schalke) in a league (the Bundesliga) that few English-speakers follow all that closely, the German winger never really got his due as a prospect when he signed with Man City. It's a tired comparison nowadays, but Sané really is in that mold of Potential Next Ronaldos. As a big, strong, inverted winger, Sané made his name in Germany using his scorching speed and twisty dribbling to blow past defenders out wide, where he'd then slice back inside to bang in a curling shot aimed at the far corner. He has good vision and a solid final pass that allows him to set up his teammates, but anyone watching his performances for Schalke—the most high-profile being his terrorizing substitute appearance in a Champions League goalfest against Real Madrid a couple seasons ago—recognized that what made this kid truly special was his potential as a goalscorer.
Which is why it's a little curious and more than a little frustrating seeing how manager Pep Guardiola has used Sané since he's arrived in England. Guardiola was obviously impressed enough by the then-20-year-old Sané's precious, precocious talents to make him a key summer signing and featured player last year, but not enough to play Sané in the positions where he'd get the most out of his ample gifts.
For much of Sané's City period, he has been asked to play as a left-sided winger, staying high and tight to the touchline so as to provide the critical width the team's trickier midfield types needed in order to wreak havoc in the freed-up center of the pitch. At times, when Guardiola went to a back-three formation he experimented with off and on, the coach even had Sané playing as a wing back on either the left or the right. Sané performed these duties with aplomb for the most part, since his speed, one-on-one dribbling, and powerful crossing abilities made him quite the effective out-and-out winger. He even managed to slink his way goalward semi-regularly, racking up a very solid nine goals in 37 appearances across competitions last year despite his wide starting position.
However, this chalk-toed, touchline winger role is one Sané is greatly over-qualified for. Of course he could be a great attacking wing back with the skills he possesses, but turning one of the most promising forwards of his generation with 20-goal-a-season potential into cross-hoofing wing back does a gross disservice to all that speed and technique and vision and shooting that makes him such a mouth-watering prospect. He should be on the path toward becoming the new Sadio Mané, not the new Jesús Navas.
G/O Media may get a commission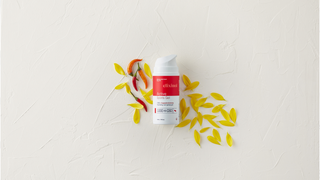 The belief of many City watchers last season was that Guardiola played Sané so wide so that he, and his counterpart on the other wing, Raheem Sterling (who, by the way, much of this post could also apply to), could use their speed and dribbling to compensate for the lack of speed and stamina of the club's cadre of ancient and slow full backs. Once Pep had a chance to get rid of those old guys and substitute them with non-geriatric wide defenders more capable of bombing up and down the width of the pitch all day, this thinking went, then Sané could return to a role that allowed him more freedom to come inside and score. Unfortunately, this has not really proven the case.
Since investing big on a group of great new full backs, Sané has lost his place in the starting lineup entirely. This is mostly because Guardiola has thus far insistend on playing a 3-5-2 formation so that he can get strikers Sergio Agüero and Gabriel Jesus on the pitch at the same time. The 3-5-2 system hasn't looked great for the most part; Jesus and Agüero don't really mesh that well together, and playing five defenders and two strikers has limited City's midfield creativity. Sané doesn't have a natural position in a tactical set-up of this type. It's telling that so far this season, his only start has come as a left wing back.
On Saturday, though, Sané reminded everyone of just how deadly he can be when given the freedom to roam around in attack. Sané came on as a sub for Jesus in the second half with the match already out of hand at 3-0, which, along with the fact that Liverpool were down to 10 men, obviously made for an exceedingly friendly environment for a forward to feast. Still, Sané was really good in a way that more closely resembled his true potential.
For his first trick, Sané—still playing on the left, but as a forward in the inside-left channel with license to drift everywhere—capped off a fluid team move, showing off his race-car acceleration, his intelligent movement, and his dead-eye finishing:
The pièce de résistance was, fittingly, this textbook curler that he bashed into the net in the match's dying moments:
That second goal was nearly identical to the banger he scored against Real Madrid in the performance that announced himself to the world as a very good young player with the potential to become a true superstar. Sané should be scoring goals like that every month or so, and he should be doing it as either a striker or a right-sided forward who is allowed to run at everybody and dart behind and between defenders and cut inside on that elegant, powerful left foot of his and crack off shots that streak toward the upper corners of the goal.
Hopefully he'll put together enough performances like the one this weekend to convince Guardiola that he's ready and deserving of such a place in this team, for his own sake and also all of us who love watching extremely fun players do wild, jaw-dropping things. If in three years we look back at moments like these as more the exception to the rule of Sané's career, something will have gone seriously wrong.