Sports fans were all over the place in 2014. There were fights, babies, whimsical drunks, scary drunks, sports, dicks, and butts. Take a look back at some of the most notable fans.
Good Fans
I've watched the Manziel-supporting, Patton Oswalt lookalike Browns fan many times since September, and not just the slowed-down video, but on Vines floating around Twitter, and every time I see him, he brings me joy. The man too drunk to fully open his eyes is an appropriate avatar for the Believeland moment, because his state isn't one of the usual, sad Browns fan inebriation. No, somewhere under the overpriced beer, there's a hint of optimism. As Browns fans get cautiously excited for the future, you can almost hear the real-life Barney Gumble's war cry: "ggggrrrrrruuuuaAAAAHHHHHHHHHH JOHNNYYYYYYYYYYYY."
A conclusive answer to this video never surfaced. We want to believe.
G/O Media may get a commission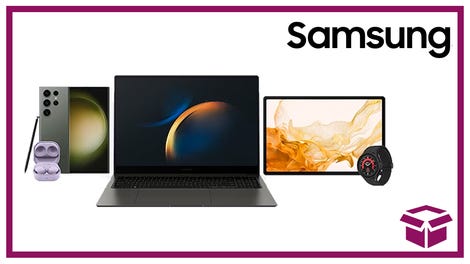 24 hour deals
Discover Samsung - Daily Deal
The biggest regret was not filing this under "Reauxmance."
Elite basking ability.
The sickest burns dropped this year. Hunter Pence hasn't been the same since.
This Rockies bro fought the law before the discussion about police-civilian relations spread across the nation, so he's more relevant now. "I have had three beers at Coors Field in Colorado of the United States of America."
The best sports baby of the year.
Congratulations for being the best representation of the frustrations of the Mets' fanbase this year, guy.
The perfect combination of events: Shot of happy fans, Dan Uggla ruining everyone's happiness, reaction shot. The slow-mo replay has so much to unpack. Every person in the frame is worth watching, which means you should watch this about 25 times.
Bad Fans
Barf.
Brawl At Cardinals Game Goes Tumbling Down The Stairs
Fighting on stairs: Bad idea.
Brutal Bathroom Fight At 49ers Game Leads To Arrests, Head Injury
A case for watching TV at home: No one tries to fight you over something meaningless in the bathroom.
In which Rich Peverley's heart stopping made us confront the insecurities of hockey fans, who find it necessary to hold the stance that their professional athletes work harder than your professional athletes.
Go sports. All of them.
Did you miss this the first time? If you'd like to be haunted like the rest of us, feel free to click.
Not as bad as shit barf, but still really bad.
Bama Mom and her leg kicks really show why the SEC is the best, and why college football fans can be so ridiculous.
Bills Fans
(With the things Bills fans have done this year, we thought they deserved their own section. They went above and beyond. Congratulations for winning something for your team.)
Robert Hopkins: Idiot.
Butt action.
Fans In Their Own Category
Butt action, the sequel.