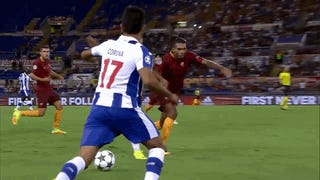 Check out the above horror-tackle Roma's Emerson put on Porto's Jesús Corona in today's Champions League playoff, and know that it was only one of two near leg-breakers the Italian team inflicted on their opponents.
Here, from a little while earlier by Daniele De Rossi, is the other: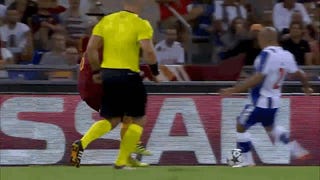 The ref gave both players well-deserved red cards, and nine-man Roma wound up losing by a score of 3-0, knocking them out of the Champions League. Somebody was watching too much taekwondo during the Olympics.