If you've ever been fat, lazy, addicted to cigs and junk food or old, or if you have a job, you might find Steve Way's story inspiring.
In 2007, British bank employee Way was waking up at night, coughing from the 20-cigarette/day habit and struggling to lug his 230-pound body to the chip shop.
Last month, Way was chosen to represent England at the Commonwealth Games in the marathon, based on his 2:16.27 finish, the third Brit across the line, at the 2014 London Marathon. His marathon teammates include double gold medal Olympian Mo Farah and well-decorated distance runner Chris Thompson. Way, who is 39 now, is a self-coached club runner who has never had any dealings with British Athletics. He will turn 40 before the Commonwealth Games marathon on July 27th.
"At school I was the guy who hid in the bushes with my fat mate during the first lap of the cross country, and then rejoined the field when they came round again," Way told The Guardian. Perhaps uninterested in running, he did have considerable natural talent, and this is the part that might gut dedicated strivers: In 2006, on three weeks of training, he entered his first marathon, completing the 26.2 miles in a very creditable 3:07.08, "...a fat bloke bouncing along next to club runners."
G/O Media may get a commission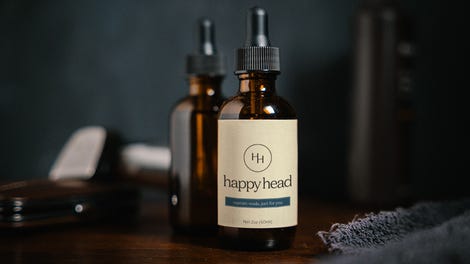 Then he continued to eat crap and smoke, and didn't run for a year and a half.
Though he'd embarked on short-lived fitness campaigns in the past, toward the end of 2007 his poor health urged him to put down the fags and take up jogging for real. Using the book Advanced Marathoning as a guide, he entered the 2008 London Marathon with a goal of three hours. He surprised himself and others by finishing in 2:35.
Way's progress over the next two years still reflects the bloom of ridiculous natural ability. True, he joined a running club and sought the advice of British Olympic marathoner Liz Yelling, but even so, many hard-working unfortunates never break 2:20, a feat he accomplished at the 2010 London Marathon.
When he gave up smoking and fast food, Way replaced them with a Garmin and a blog. Doubters of his amazing transformation can verify the route, distance and pace of every training run, his heart rate, calories expended, weight and mental state every day, twice a day, since 2007. All documented, in excruciating detail. A clickable color-coded spreadsheet lays out his training schedule for each key race.
By all accounts, Way does not inflict these details on others — he's described as humble, delightful, almost embarrassed by his quick rise to elite status— but rather uses it to feed his unquenchable nerdiness.
Still working his nine-to-five bank job, he upped his mileage radically in late 2010 to 160 miles per week before injuries convinced him to drop back to a more manageable 130 to 140 miles/week. Together with interval sessions, hills,etc., it's not surprising that this brand of training would result in very good, national class, marathon performances. It seemed he'd reached the limit of natural ability as his marathon times plateaued at 2:19 for the next three years.
Aside from the discipline to actually put in extreme miles, Way had discovered one more physiological quirk that aided the transformation from tuber to runner — his ability to recover quickly from back-to-back days of extremely high mileage. He recounted regularly running a marathon on Saturday and a 40-mile run on Sunday. He rarely takes a day off. A rest day is six miles of easy jogging.
It was this ability that convinced him to try a 100K (62.14 miles) race in 2013. He won by over 40 minutes. In fact, he was targeting a 100K race this year, and only decided eight days prior, to enter the London Marathon as a training run. Two weeks before London, when most competitors were tapering, he logged a 50-mile run. His performance at London was a personal best by nearly three minutes, 33 seconds under the qualifying standard for the Commonwealth Games. He was the third English finisher, 15th overall, ahead of many guys who do nothing but train, are a decade younger and have never enjoyed the years of smoking Way has.
Surprised and delighted by this nearly three-minute improvement in the marathon, Way nonetheless kept to the plan to run the National 100K Championship on May 3, just three weeks later. He won it in 6:19.20, an average pace of 6:07/mile, as documented comprehensively by his Garmin.
Shortly after this, British Athletics named Way the third man on the Commonwealth marathon team, a once-every-four-years honor that's practically on par with an Olympic berth for those in the British empire. Natch, he got busy and posted the spreadsheet training plan noting cheerfully, "Crikey, it's not that long til race day is it!"
Way doesn't have any illusions about challenging the frontrunners at the Commonwealth marathon, but then again, he has no fear, no pressure. He looks to better his 2:16 PB and break the British record for 40-year-olds, something few of the other competitors will be thinking about. "I still struggle to see myself as a proper athlete," he said. "I am just a man who has got quite obsessed with his hobby and can't put it to rest."
Photo credits: From steveway.co.uk, Way before he got serious about running and after