There's a fantastic Michael Irvin profile in this month's Out magazine which, given the recent newsworthy items about another particular NFC East wide receiver, will hopefully lead to more progress on the issue. Irvin reveals how in his early Playmaker days, he was just as guilty of stereotyping, gaybashing, and all the other locker-room posturing typical of most athletes, even though his older brother, Vaughan, was a cross-dressing homosexual. It took years for Irvin to publicly accept him, but now, at 45, he's obviously changed. In a big way:
"When these issues come out, I want to have a voice to speak about them. I think growth comes when we share. Until we do that, we're going to be stuck in the Dark Ages about a lot of things. When a guy steps up and says, 'This is who I am,' I guarantee you I'll give him 100% support."
Of course the rumors about Troy Aikman's purported closet homosexuality are addressed:
"I didn't think Troy was gay, but even if he had been, I think we could have handled it. Would it have affected the team? No sir. I was going to make sure of that."
G/O Media may get a commission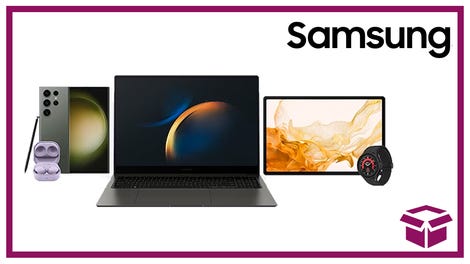 24 hour deals
Discover Samsung - Daily Deal
Gah, Bayless.
But go read it.