Sweden are good—very good—and have been for some time. They have qualified for each and every World Cup; they rumbled all the way to the final in 2007; in 2011, they made history by being the first and only team to ever beat the United States in a World Cup group stage match en route to a third-place finish. They're playing in this year's World Cup after going 10-0 in qualifying, scoring 32 goals along the way, and only conceding once. They're currently ranked fifth in the world, and are expected to make a real go of it this time, again. And yet, still no trophies.
So on one hand, it'll be hard to truly trust this team to Do It, to escape Group D's Group of Death and light up foes on the road to the trophy. What's more, the Blågult are led by a trio of the top players of their foolishly gold generation, all of whom are on the wrong side of 30. This is their last chance.
On the other hand, the Swedes are one of the best teams in the world, with an outside chance of winning the whole damn thing. They're coached by Pia Sundhage, the legendary Swedish USWNT manager who's since made the move back home. And, if nothing else, they're hungry. They could be spurred on to win now. After all, the Blågult are led by a trio of the top players of their golden generation, all of whom are now just over 30. And this is their last chance.
Roster
Goalkeepers: Hilda Carlén (Piteå IF), Hedvig Lindahl (Chelsea), Carola Söberg (KIF Örebro).
G/O Media may get a commission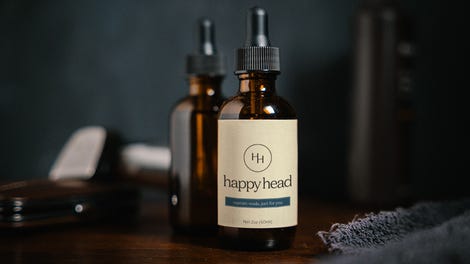 Defenders: Emma Berglund (FC Rosengård), Nilla Fischer (Vfl Wolfsburg), Amanda Ilestedt (FC Rosengård), Lina Nilsson (FC Rosengård), Charlotte Rohlin (Linköpings FC), Elin Rubensson (Kopparbergs/Göteborg FC), Jessica Samuelsson (Linköpings FC), Linda Sembrant (Montpellier HSC), Sara Thunebro (Eskilstuna United).
Midfielders: Emilia Appelqvist (Piteå IF), Lisa Dahlkvist (KIF Örebro), Malin Diaz (Eskilstuna United), Olivia Schough (Eskilstuna United), Caroline Seger (Paris Saint-Germain), Therese Sjögran (FC Rosengård).
Forwards: Kosovare Asllani (Paris Saint-Germain), Jenny Hjohlman (Umeå IK), Sofia Jakobsson (Montpellier HSC), Emma Lundh (AIK Fotboll), Lotta Schelin (Olympique Lyon).
Nickname
Blågult (The Blueyellow)
FIFA World Ranking
5
Manager
Pia Sundhage
How They Play
There's no chicanery here. Sweden play a 4-4-2, with their best players providing the central spine of the team. Nilla Fischer, 30, is one of the top centerbacks in the world. She is huge and strong. Caroline Seger, 30, is the midfield general; she, too, is huge and strong, and runs the length of the pitch breaking up play and creating the other way. Then there's Lotta Schelin. The 31-year-old forward is something else entirely.
Save the Brazilian Marta, Schelin is the best center forward in the whole wide world. Like her countryman Zlatan Ibrahimović, Schelin is bigger and stronger and smarter and more skilled than any of the many of the defenders who try and fail to stop her. But she's also faster than almost everyone else, and still somehow has the tendency to disappear between defensive lines before popping up again, unmarked, like a ghost. As you can guess, she's prolific.

Schelin's scored 80 goals in 149 national team appearances. These numbers somehow pale in comparison to her club numbers: In her last seven years at French champions Olympique Lyon, Schelin has appeared 120 times. She's scored 129 times.
She is the key to Sweden's success. Fischer will uphold her end of the bargain, and it'll be worth tuning in if only to see Seger combine in the middle of the park one more time with the country's all-time appearance leader, Therese Sjögran. But this isn't a terribly creative team. They struggle to manufacture chances, and it's not going to be easier in the Group of Death. Sweden will come out, shore up their defense, and force balls to Schelin. Everyone will know what's coming. Still, they're favored to go deep in this tournament as they have so many times before, because most teams don't have a prayer of stopping them.
Group D Fixtures
June 8, 4 p.m.: Sweden vs. Nigeria at Winnipeg Stadium
June 12, 8 p.m.: United States vs. Sweden at Winnipeg Stadium
June 16, 8 p.m.: Australia vs. Sweden at Commonwealth Stadium
All times Eastern