The ass you are looking at belongs to a 35 year-old intern for The Don Geronimo Show on 1140 The Fan out in Sacramento, California. Earlier in the week, the show posed the question "What would you do for NFC Championship game tickets?" Logically, the intern responded that he would get a tattoo of the host's choosing. The host chose to tattoo this man's ass with Bill Walsh's name and the names of eight of his philosophical progeny.
Here is a handy guide to the Mount Rushmore of the West Coast offense, for your convenience:
Bill (of Bill Walsh) is above his left cheek. Below Bill is Mooch, (for Steve Mariucci) Gruden, Holmgren & Green. Above his right cheek is Walsh. Below is Seifert, Billick, Shanahan & Andy Reid. We decided to use Andys entire name. Also, you may notice Seifert has a dot above the 2nd e because Don the host tried to add to the tattoo.
While ordinarily we might think front row seats on the 50 yard line would be in order, perhaps standing room only would be best.
G/O Media may get a commission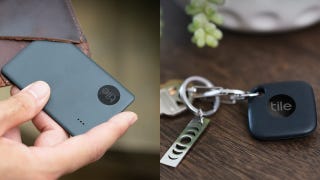 Up to 35% off
Tile Item Trackers

"Don't move, I'm making a 'B.'"

Who's the bigger fool? The fool with a skull tattoo, or the fool who lets the fool with a skull tattoo give him an ass tattoo?


Ass tattoos and a backwards hat? Come on, guy.

The finished product.