While the NBA is off celebrating its All-Star Weekend, which CNN calls "Black Thanksgiving," the NHL and USA Hockey are collaborating on their own star-studded weekend tribute to their game. And by stars, they mean Eddie Cahill, Ken Baker, and Ashlan Gorse. And by tribute, they mean, uh, something? Look at that website straight out of 2003. Yeesh.
The New York Times ran a piece today, pegged to "Hockey Weekend Across America," on the rise of youth hockey in warmer climates, and, more broadly, throughout the country. They throw a ton of statistics at us:
Participation throughout the United States has increased from 195,000 male and female players of all ages registered with USA Hockey in 1990-91 to 475,000 in 2009-10. Earlier this year, it registered its 100,000th player at the 8-and-younger level.

On opening night of the N.H.L. this year, and for the first time in league history, more than 20 percent of league rosters were composed of American players, representing 25 states.

According to the Sporting Goods Manufacturers Association, ice hockey is the second-fastest-growing sport in the country since 2008, behind fast-pitch softball.
Look at that! And it's great, because youth hockey is kind of the best thing ever. (I say this as a lumbering defenseman/right winger who racked up two goals in four seasons.) But, please, USA Hockey, couldn't you do something a little less half-assed? You finished second for a gold medal last year, constructing an out-of-nowhere juggernaut with David Backes, Tim Gleason, and Ryan Kesler! (Oh, and hockey's Charlie Sheen.) Can't you apply some of that savvy to this weekend?
G/O Media may get a commission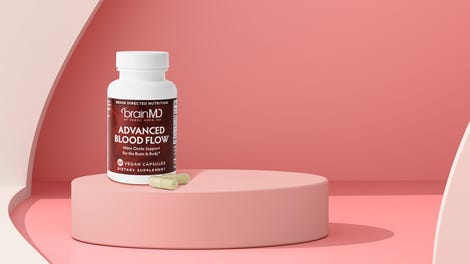 The name evokes "Hands Across America"— why? 30 Rock is the only other thing referencing Hands Across America 25 years after the fact. Or maybe you're referencing "Hockey Night in Canada," and suggesting that the United States ought to be taken seriously as a hockey powerhouse because you have an entire weekend where Canada only has one night. Except they have one night, once a week, all season. Whereas Versus is somewhere between Spice TV and Current on your channel lineup. And NBC often promotes its Sunday games—despite the wondrous Mike Emrick—less than whatever golf pro-am tourney it's showing that weekend.
It's probably painful as the fourth league in America, where one of your teams is bankrupt and under constant threat of being relocated to Winnipeg. And so the NHL has to try a bunch of things for PR—some great (24/7, the Winter Classic), others horrendous (James Duthie's hosting job at the All-Star fantasy draft, those weird superheroes). Some both (Don Cherry).
The league has some superstars, plenty of gifted young talent, and Sean Avery. Why are its websites designed by an Intro to Java class? Why does it not have a better cable broadcast platform—especially now that Versus and NBC are both under the Kabletown Comcast umbrella? And why, when Kanye West is performing at the NBA All-Star Game, did Three Doors Down play the NHL All-Star Game? That annoying Switchfoot song was also the weekend's anthem. Really. This is how to appeal to teenage boys 10 years ago.
NHL, please, stop with the bargain-basement stuff. You too, USA Hockey. You might just be amazed at what happens.