Everything about this story stinks like shit.
Back in March, James V. Palmieri of Syracuse, N.Y., had severe diarrhea. His roommate, David Utt, asked him to turn on the bathroom fan to keep his poop smog from infiltrating the rest of the apartment they shared. Palmieri, 59, found the request objectionable; he thought Utt, 62, could have been more sympathetic to his plight. So what did Palmieri do? He threatened to "crap all over the house, the bathroom and my car," according to what Utt told police.
The Syracuse Post-Standard published both the police report and the complete victim's statement. Let's let the newspaper take it from here:
Palmieri got into his pajama bottoms, then went outside, Utt told police. Utt was suspicious because Palmieri doesn't smoke.

During the night, Utt discovered Palmieri had defecated "all over the floor in the bathroom and in the hallway near the bathroom," Utt's statement said.
"He clearly did this deliberately," Utt said.

The next morning, Utt opened the door to his 1997 Lincoln and saw "that Palmieri had, in fact, defecated over the back seat of his car, on the leather seats," a police report said.
Palmieri was charged with second-degree harassment and fourth-degree criminal mischief, and his case is still pending in the courts. He and Utt are no longer roommates. Their breaking point? The Post-Standard explains it best:
Utt had to drive the feces-laden car because he had to get to a doctor's appointment that morning, he said. When he got home, he gave Palmieiri five minutes to start cleaning it all up.

"How does it feel to be (expletive) on?" Palmieri asked, Utt told police. Then Palmieri punched him in the face, Utt said.
G/O Media may get a commission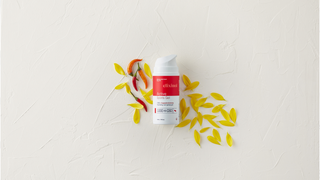 Have your own roommate horror story? Tell us about it in the comments.
Photo credit: Fussypony/Shutterstock