Hope the Christmas weekend treated erbody from altar boys lucky enough to grab the Mass that lands a big tip to nihilists who torched candy canes on principle (or lack thereof) well. This week's roundup, as expected, was littered with some holiday imagery. Like Mark J.C.'s, who sent this "Merry Xmas Unintentional Submission" in prior to the holiday. It's timeless, though. It's also become rather creepy in the Sandusky/Conlin wake. But we can't let them define us as a people. This is still a funny picture, Mark J.C.
Tom C. kept with the holiday theme with this majestic bit of treelightmanship.
Bob B. checked in from WVU with these words: "Thought you might enjoy seeing how WVU students are reminding us of the true reason for the season. This is on Stewart Street, a main road a few blocks uphill from campus."
G/O Media may get a commission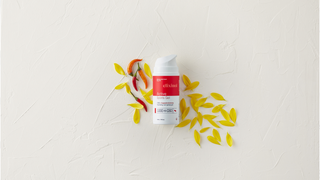 In a holiday outlier, Jason's "Asian roommate was visiting his mother for Christmas. He sent me this via text with the following: 'This is what my mom accidentally created while eating sushi.'" Seems like Jason's Asian roommate's mammy got a bit of a naughty streak to her, no?
Jonas H. came correct with what he believes to be "the first-ever intentional dong shot on TV."
Writes tipster David E., "This is apparently the 'wand' that came with my daughter's Minnie Mouse something-or-other." Lucky girl.
Chris V. was "standing in Times Square when all of a Sudden I had to do a double take when I saw Mickey floating toward me. It's the oddest shaped anchor I've ever seen." That statue there seems to be up to something unseemly as well.
"Easy ladies, there's plenty of my candy cane to go around," is what Aaron S. assumed this sombrero-sporting muchacho is thinking.
Tony C. was "waiting at the dealership getting my car serviced and last week's US Weekly treats us to some holiday Estrada dong."
Clay Matthews. Unfortunate pottery image. Welcome to the world of publication, NFL Magazine. (H/T Dan F.)
Per Scott D., "I snapped this beauty because of the splatter of beans that fell off of my spoon into the eggs. Only later on when I looked at the picture did I notice the that the eggs were unintentionally shaped into an ever larger and better defined dong than that of the beans!" As if we should expect anything less of the magic fruit.
This is what was on Pierce J.'s Christmas table. Yum!
"Dave in the car" hearkened back to last week when "my wife was baking cookies and yelled from that kitchen that she had an unintentional dong for me. Obviously the dong wasn't entirely unintentional, but it reminded me that I married the right woman." Lies. It looks like a car. And if it's the car Dave is in, it's proof that Mike Teavee now reads Deadspin. This has gotten way too meta. Thanks, Dave in the car.
Finally, this is the artillery dong that Jared C. sent in. There are many others like it, but this one is his. Well, actually, hell if I know whether there are many artillery dongs like it. Never in the military. Don't even watch many military movies because of the fetish I think Tom Hanks has with his soldier dollies when no one — not even his son who was pretty damn good on "Dexter" — is looking. Anyway, thanks Jared C. It kind of does look like a Marine dong.