Nick S. is a space nerd, ok. He was surfing NASA.gov "for a new background for my desktop. After a few days, I realized my selection, the Reflection Nebula, looks like a schvantz of cosmic proportions. The dark part of the photo is a cold cloud of gas and cosmic dust so dense that it blocks all light. It also ejaculates stars." This explains why Bryzgalov has forgotten how to stop hockey pucks.
Ben L. was "having dinner with the ole lady at a local Italian restaurant in Houston. Low and behold, what shows up on my plate at this white table cloth joint, but this guy." Manmeat!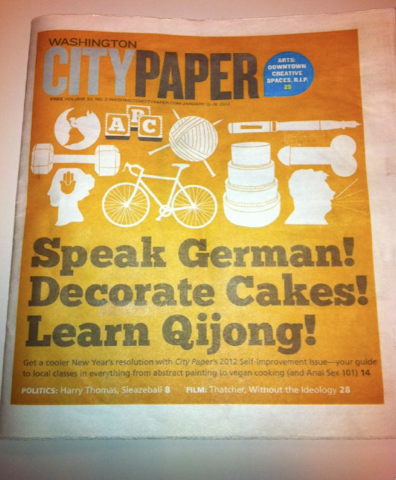 This is what the Washington City Paper has had to resort to for attention since McKenna left. Fucking Snyder, man. (H/T Jacob)
Tipster Craig P. draws your attention to The Verge. As in the verge of a smirking Bieber gripping some sort of dancing robot's microphonic dong.
Brooks was "drinking my usual afternoon cup of coffee, when I discovered a familiar form." What he's saying is the coffee stain on the lid looks like a dong.
Shawn from Pittsburgh noticed this unintentional dong while opening gifts with his in-laws. "This is a stuffed animal(?) that my mother-in-law bought for my daughter. I'm not sure that the toy company, or my mother-in-law, thought this one through." Au contraire, Shawn. They know exactly what they're doing. Poles, they're in your girl's future.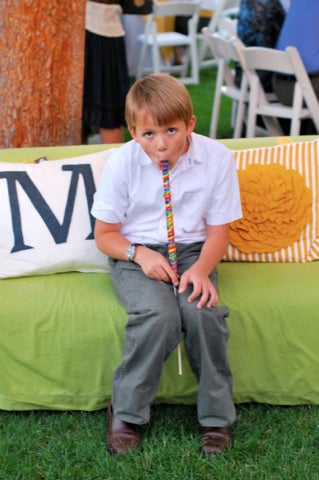 Reed's "fiancee just showed me this picture, and I immediately thought of the unintentional dongs. That's why I'm marrying her." You could do worse, Reed.
Matt noticed this donghem at a tourist shop near central Madrid. He says, "The price attached to the ceramic dong becomes even more of a bargain every day as the euro continues to fall." I say, "If this was a tourist shop near Barcelona, those ceramic dongs would actually be able to close the deal when it mattered most."
Brad's wife created this "sauce dong" while making homemade pizza for their annual Christmas pizza party. Brad and Mrs. Brad are the only witnesses, though, as "I saw this as she went to set the pot of sauce down and snapped a quick picture before it spread out and was gone for everyone to witness."
Another pepper dong. This one's from tipster Kyle who writes, "Peter Piper picked a pepper that looks like Peter Piper's peter. From a packing house in SE Florida."
Todd from Reno was the first person to pause The Soup, take a picture and send this wonderful weather dong in. For that, he deserves accolades.
Paul shares a tale in which "the fiance was yelling from the bedroom, 'A giant penis!' This is what she saw out the window." Obviously.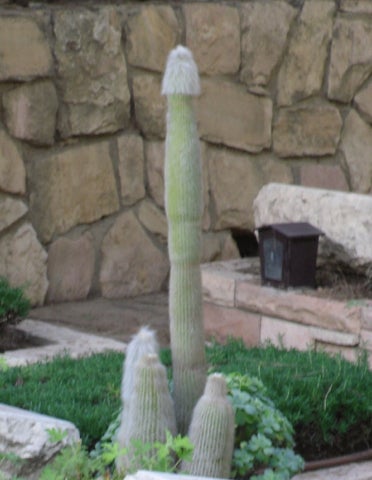 And finally, Daniel from Chicago "was on a rugby tour to Israel in 2009 with the USA's National Jewish Rugby team. We were at a grave site for soldiers and famous generals of the Israeli when I looked down and saw this epic COCKTUS plant growing out of the grave. I figured I would send in one picture of the grave site and then the actual COCKTUS picture." We'll use the latter; no offense to the dead.