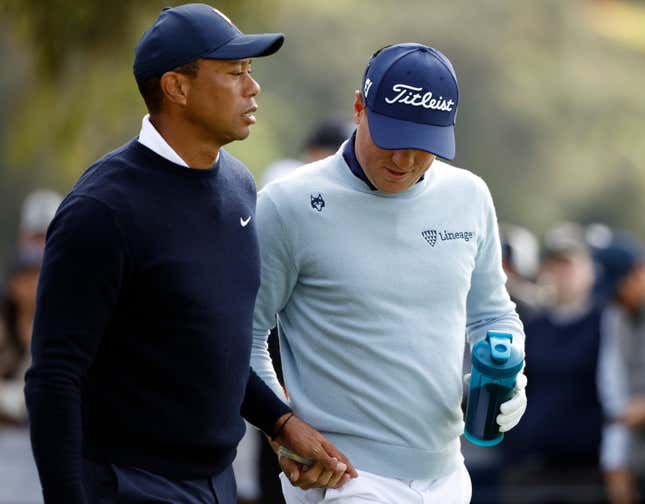 If Tiger Woods thought the "joke" he made after teeing off on the ninth hole at Riviera Country Club on Thursday was appropriate, he wouldn't have been so sly about it. Golf fans needed a telephoto lens to catch it, but once they figured out, it was widely shared, celebrated, or disparaged, and then defended. My lean is that it was a crude way of calling somebody "Nancy" or asking them where their blouse is, and I thought we knew the difference between what is — and isn't — acceptable in 2023.
Is Tiger Woods the biggest loser in the PGA-LIV Golf merger? | Agree to Disagree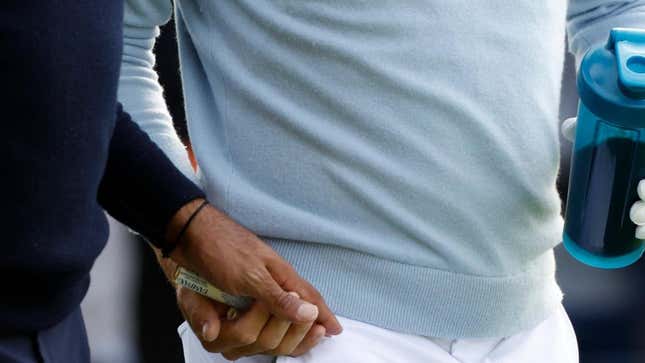 Think about the reaction if Phil Mickelson did this during a LIV Tour stop. It'd be panned, and Twitter would lament the Saudi upstart as a new old boys club. (Which it is, but you knew that.) And the fact that this would be more suited for the CW's new audience says everything you need to know about its tastefulness.

But since people adore Woods and think he's the GOAT, this is Michael Jordan-level shit-talking. "Oh, what a legend. Goat emoji, laughing emoji, blah, blah, blah." These insults have only been deemed cancelable in recent years, so if you didn't enjoy them, you're soft.
Prop comedy is hacky
I don't enjoy it because, first, misogyny is offensive, and second, it's lazy comedy. Even worse, it was prop comedy. Tiger brought a tampon to the course, and walked around with it in his pocket for eight-plus holes, so he could slip it to Justin Thomas on the low. I know JT and Tiger are buddies, but my god, Justin, you're just going to let him disrespect you like that?
If your friend did that to you, it'd be super corny and forced, like gifts at bachelor/bachelorette parties. A penis? Cool. Thanks, guys. (And by the way, what is Woods' sense of humor if not corny and forced? He is a golfer after all.)
Now every guy who tees it up between the ages of 28 and 72 is going to have a bag full of pads to dole out after each par 5. Kill me now. And I don't care if Paige Spiranac OK'd it. The only people who value her opinion think Tiger's antics were hysterical.
So, yeah, I don't mind taking shit for saying Woods' joke wasn't funny because it honestly wasn't.