Your morning roundup for Feb. 14. Photo via. Got any stories or photos for us? Tip your editors.
What we're watching (all times EST): APOEL Nicosia at Lyon (Fox Sports Net) in UEFA Champions League Soccer at 2:30. Florida at Alabama (ESPN), Texas A&M at Texas Tech (ESPN2), and Virginia at Clemson (ESPNU) in men's college basketball at 7. Miami at Indiana (NBATV) in NBA basketball at 7. Anaheim at Minnesota (NBCSN) in NHL Hockey at 7:30. Barcelona at Bayer Leverkusen (Fox Sports Net) (tape delay) in UEFA Champions League Soccer at 8. Ohio State at Minnesota (ESPN) and Mississippi State at LSU (ESPNU) in men's college basketball at 9. Washington at Portland (NBATV) in NBA basketball at 10.
Read me
It's always Blood Week at the Freediving World Championships: "'That's what competitive freediving is all about: control.' As long as you're in control, it's all right if (as sometimes happens) blood vessels burst in your nose and you come out looking like Sissy Spacek in Carrie. 'The judges don't care how someone looks,' Hanson says. 'Blood? That's nothing. As far as the rules go, blood is OK.'" [Outside]
G/O Media may get a commission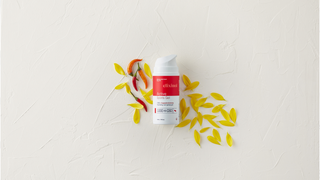 This Date In Deadspin History
Feb 14, 2006: Delonte West's Happy Valentine's Day
Elsewhere
Amar'e Stoudemire rejoins the Knicks, joins the Linsanity: "'We were watching Linsanity,'Amar'e Stoudemire, smiling brightly, said Monday. 'And my family was getting a kick out of it. That's the only smiles they really had all week.' In a week of remarkable, seemingly miraculous moments for Jeremy Lin, that was perhaps his most vital achievement. Eight days ago, in the early hours of Feb. 6, Hazell Stoudemire — Amar'e's older brother, a man he called his guardian angel — was killed in a car accident in Florida. Stoudemire left the Knicks that day to be with his family, just as Lin's star began to rise." [New York Times]
Livestrong, lose classy, Lance: "Bevan Docherty knows Lance Armstrong is different but he didn't realise how much until he was snubbed by the controversial seven-time Tour de France winner after beating him in today's Panama half Ironman. New Zealander Docherty passed the American in the final stages of the long-distance race in searing heat to take the victory, only to watch as Armstrong pushed past him at the finish line without any acknowledgement. The snub reflected poorly on Armstrong, who was racing in his first half Ironman event. Docherty said Armstrong later congratulated him and although the Kiwi was diplomatic afterwards, there is no doubt it left a sour taste. 'I'm not sure what it was all about, I can only assume he was just disappointed to get beaten,' Docherty said." [New Zealand Herald]
Your Westminster Show Dog Pooping Interlude:
Boston College wins most famous Beanpot in sports for 3rd consecutive year: "Bill Arnold scored with 6.4 seconds left in the first overtime to lead No. 3 Boston College to a 3-2 victory over No. 2 Boston University in the Beanpot on Monday night and give the Eagles the area's college hockey bragging rights for the third consecutive year. Arnold skated toward the center of the ice and flopped onto his belly. He was soon covered by BC teammates who came swarming over the boards to celebrate a feat no other Eagles team had accomplished since 1963-65. It was BC's 17th Beanpot title in all — still short of the 29 that BU has won as it came to dominate the tournament. The Terriers are still 27-14 against BC in the Beanpot, including 12-9 in the title game. BU had not gone three years without winning the Beanpot since 1983-85. Harvard has not won since 1993 and Northeastern last won in 1988." [Boston Globe]
And it's bigger than the Big East: "The Mountain West and Conference USA will announce a newly named conference in what is being termed a new association, not a merger of the remaining existing members. The conference may start as early as 2013-14. The MWC/C-USA will have a regional/divisional makeup of the current membership of the two leagues and will likely include 18 to 24 universities." [ESPN]
Send stories, photos, and anything else you might have to tips@deadspin.com.