Diamondbacks chief baseball officer Tony La Russa is sick and tired of everyone giving his team shit for drilling opposing batters for petty and stupid reasons. He wants everyone to know that if you are going to pitch inside against the Diamondbacks, then you need to be ready for your star player to catch a fastball to the spine, or something.
A quick recap: On Saturday, Diamondbacks pitcher Randall Delgado put a fastball right into Andrew McCutchen's back. McCutchen is now dealing with an apparently unrelated rib fracture, and he was beaned in retaliation for Pirates pitcher Ernesto Frieri breaking Diamondbacks first baseman Paul Goldschmidt's hand with an errant pitch the previous night. It didn't look like Goldschmidt was hit on purpose, and there's no real reason to believe he might have been.
And yet La Russa doesn't seem to think there was anything wrong with one of his team's pitchers taking direct aim at McCutchen in response to an accidental beaning. According to La Russa's twisted logic, that's just a consequence of pitching inside. From MLB.com:
"So what's happened is some teams have developed this idea that they can pitch in and up," La Russa said. "Well it's got rewards because I don't care if you're a right-hander or left-hander, that spot right there, nobody gets to that pitch. So it's a hole for everybody. The problem is, unless you have Greg Maddux pitching, that's a very risky area to throw in."

Risky because it leads to more hit batters and as a result, opposing teams then will pitch to the same area.
"And I don't judge because if that's the way you want to pitch, you need to understand with those rewards it comes with risks," La Russa said. "So for those teams that are really featuring that style of finishing a hitter or setup the outside pitch by throwing the ball up and in, the other team that sees that they say, 'Wait a minute, we're going to throw the ball in more often.' So those teams the risk they face is that they get pitched in more often."
G/O Media may get a commission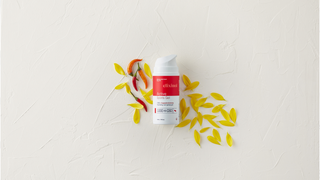 Tony La Russa either wants us to believe McCutchen wasn't actually hit on purpose, or that there is no discernible difference between pitching inside and purposely dotting a guy in the back with a 95 mph fastball. Either way, La Russa seems to be suggesting that the Pirates' wish to pitch inside is the problem here, and not the fact that the Diamondbacks are managed by Kirk "The Grit Lord" Gibson and run by a guy who once threw a public hissy fit over the fact that his pitchers weren't more willing to throw at people.
Don't listen to Tony La Russa, the Diamondbacks are assholes.
[MLB]