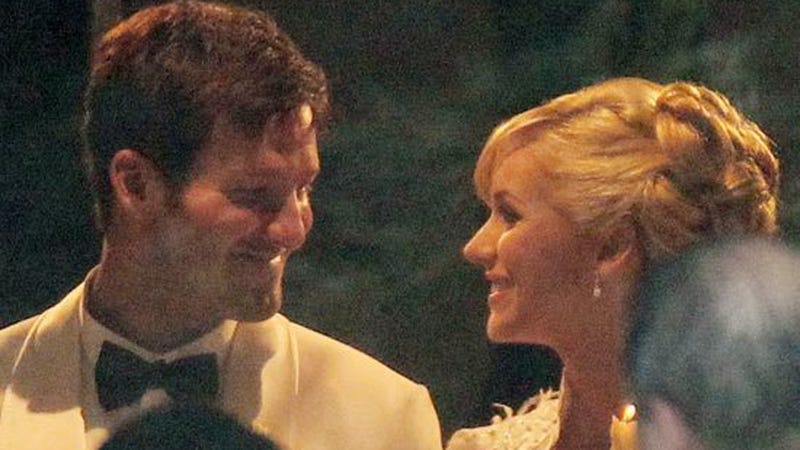 Here's a photo of the happy couple. Read ESPN Dallas's report:
Romo married former sports reporter Candice Crawford in front of about 600 guests at Arlington Hall at Lee Park. The guest list included: Jason Witten, Jason Garrett, Jerry Jones, Stephen Jones, Andre Gurode, Roy Williams, Bradie James, Leonard Davis, Miles Austin and Marc Colombo, among others. There was also a Wade Phillips sighting. (I had a source tell me who was there.)

You know how "Access Hollywood," or whatever its called, has these sources that say what was going on in the wedding without actually being there? Well, we were told Dez Bryant got lost going to the event. He got there on time, he just got turned around.

Anyway, former Cowboys linebacker Bobby Carpenter was a groomsman, pony tail and all. Good for him.
We'd say "mazel tov" to Romo and Crawford, but we have a hunch they wouldn't know what it meant. Crazy kids in America.
PREVIOUSLY: Tony Romo Is Banging A Former Cowboys Intern Who Can't Subtract