In an overtime battle against Oklahoma State last Saturday afternoon, Trae Young put up one of the wildest statlines imaginable. The Oklahoma freshman used 51 percent of his team's possessions, scored 48 points, and took 39 total shots. (He was 6-of-19 from two, 8-of-20 from three, and perfect on 12 free throws.) It was not enough for his team to win.
You can't fault Young for trying to completely control every aspect of his team's offense—he's far and away the best player on Oklahoma—but that failed performance was so out of control that it was almost impossible to imagine what kind of ridiculousness Young would try Tuesday night against Kansas, a much more difficult opponent than OK State. Would he take 50 shots? Would he go above 60 percent usage? Faced with the mounting pressure of back-to-back losses, the most Trae Young game yet appeared to be in play.
But that's not what happened. Rather than go full supernova, Young played the most mature, intelligent game of his fledgling career, and in doing so, he beat the best team in the Big 12. Young was still the game's leading scorer, with a below-average (by his standards) 26 points, but the Sooners' 85-80 victory over the Jayhawks was thanks in large part to Young taking only nine total shots from the field, making all but two of them and otherwise sharing the load with his teammates.
Christian James and Brady Manek were the two main beneficiaries, combining for 29 points. They also each hit back-to-back massive threes to take the lead and then seal the win at the end of the game—thanks to assists from Young, who drew away their Jayhawk defenders.
G/O Media may get a commission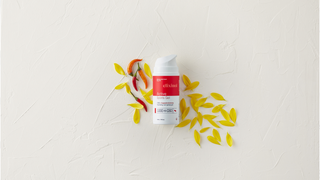 Young still had five turnovers, but that's better, at least, than his average of 9.3 in his past three games. His nine assists, too, were actually lower than his season average, so to call the Kansas win a complete reinvention oversells it just a bit. He still drove the lane like a demon, lofted in perfect floaters, and hit out-of-nowhere threes like this one:
Young was already, even in losses, a tremendous positive for Oklahoma. But what we saw tonight was Trae Young learning to trust his teammates, using his sizable offensive gifts in slightly less tangible ways in order to make the guys around him better. His line tonight was no 48-point exclamation mark, but where it mattered most, it was his best game yet.