Trevor Bauer has been the Indians' number two starter this postseason, and in that role he has been severely miscast. He didn't exactly ask for such a responsibility—injuries to Carlos Carrasco and Danny Salazar necessitated it—but nonetheless Bauer has responded with a 5.54 ERA and 1.69 WHIP in 13 innings pitched this postseason, plus a disgusting haunted-house pinkie that got him removed from a game in the first inning. Last night, with a chance to clinch Cleveland's first World Series since 1948, Bauer got chased after allowing three runs in four innings, and it could have been even worse.
Thankfully, I'm not here to talk about Trevor Bauer's pitching. I'm here to talk about his butt.
Pitchers generally have large asses. Though they throw with their arms, obviously, pitchers also want to generate power with their lower bodies, thus they spend a lot of time building up muscle in their thighs and butts. Some scouts correlate big butts in prospects with the ability to add weight, and bigger-bodied starting pitchers are generally believed to be more durable, though data on that particular dogma is mixed.
Anyway, a good baseball butt is Trevor Bauer's. Though he is listed at 6-foot-1, Bauer appears to the eye to be several inches shorter than that. But unlike other short pitchers—such as Tim Lincecum, whom Bauer was compared to coming out of college—Bauer isn't a twig. He's a stout boy with meaty haunches. Look at his butt in action:

G/O Media may get a commission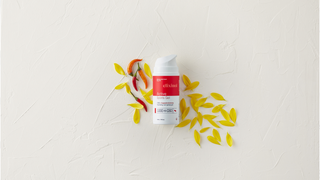 Trevor Bauer is one of those pitchers with a repertoire that produces a high number of strikeouts, walks, and homers. I imagine he is a bit frustrating to root for, but I enjoy watching his butt in action.
Specifically because you asked for it, I will quickly provide two photos of Trevor Bauer's butt from the side:
Last night was Bauer's final start of the postseason. I don't think many Indians fans are too mad about that, but his butt will be missed.