Amid the 29 credited saves he made last night, Tuukka Rask made three or four exceptional saves and single-handedly kept the Bruins in the game all night, making the always-intense final minutes of the game possible. Once pulled for a man-advantage with less than a minute in the game, Rask had barely time enough to sit on the bench before Chicago scored an empty netter to seal a 3-1 victory in Game 5 and take a 3-2 lead in the series.
Watching Rask stand on his head and do sliding splits across the crease looked at lot like Boston's earlier series against the Rangers, only Boston now looks like New York. Rask may be learning the frustrations of Henrik Lundqvist who, after his fair share of stellar performances in 2-1 and 3-1 losses, must ask himself "what else can I do?"
Nothing. Rask, like Lundqvist, can't do anything else and a team can't ask for more from a goaltender than the Bruins got from Rask last night. On the game's first goal, a stuff-in from Kane, Rask looked like a batter out in front of a change-up. Johnny Oduya took a long slap shot that snapped Dennis Seidenberg's stick and then crawled past a thrown-off Rask right to Kane. Can't do anything about it.
Seven minutes of game time later, the Blackhawks were up 2-0 when Kane backhanded a rolling/floating puck over Rask's glove into the top of the net, scoring a goal only guys like Patrick Kane can. Just like that Boston was in a 2-0 hole and not long after, leading goal-scorer Patrice Bergeron would exit the game and was eventually taken to a local hospital in an ambulance.
Shots were relatively even for the game; Corey Crawford faced 25 to Rask's 31, but Chicago seemed to swarm Rask all night. Crawford, on the other side, quietly made 24 saves and apart from the glove-side talk and a glove-side goal from Zdeno Chara, provided exactly what a team needs: just keep us in the game, and we'll win it.
G/O Media may get a commission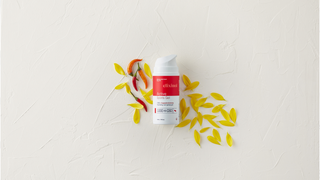 Rask did the same, but Boston could only muster the one goal early in third. Boston put on a last-ditch attack in the final minutes and it looked like, especially in this series, we might actually be headed for an extra period.
"'We just ran out of time,' Rask said."
Photo credit: Getty