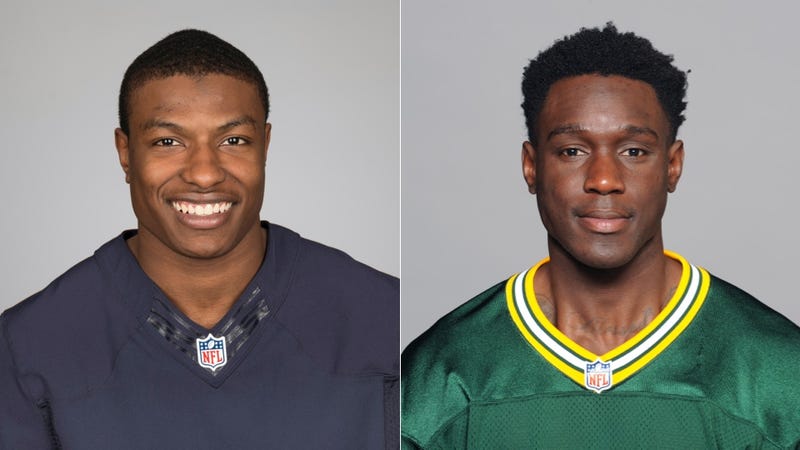 NFL players Deiondre' Hall and Makinton Dorleant, who both played football at Northern Iowa, were arrested early Sunday morning in connection with a bar fight in Cedar Falls, Iowa.
Hall, who plays for the Chicago Bears, was "flailing his arms and yelling profanity" in the middle of a crowd outside of Sharky's Fun House, according to a police report obtained by KCRG. As police took Hall out of the crowd, he allegedly spit at the officers. Police used a stun gun on his leg. Dorleant, a cornerback for the Green Bay Packers, tried to help Hall but was arrested after he was "yelling and waving his arms in a threatening manner."
KCRG has about five minutes of video from the outside of the bar, although it's hard to tell what's happening in it.
Hall was charged with disorderly conduct, public intoxication, and interference with official acts; Dorleant was charged with interference with official acts.
[KCRG]
H/t to Luke