On Thursday, UFC 177 was positioned to be a terrible pay-per-view event, just really bad by any objective standard. At the risk of being accused of doing what promoter Dana White calls "the most disgusting fucking despicable thing," I would have discouraged fans from purchasing it, if asked. It was thin from top to bottom, lacking in even second-tier talent and star power, and clearly a tangible manifestation of how the UFC's sprawling expansion and oversaturation have stretched it beyond its limits. By Friday evening, things had somehow gotten much, much worse.
First, it was announced that prospect Henry Cejudo would be forced to withdraw from his UFC debut due to "medical reasons," and that his undercard bout against veteran Scott Jorgensen would be cancelled. Cejudo is 27, a gold medalist in freestyle wrestling at the 2008 Bejing Olympics, and has been a hot commodity since he transitioned to MMA in 2013 and began to rack up a 6-0 record. He's also been a consistent source of controversy, weight issues, and scheduling problems. In the last year he pulled out of at least three planned Legacy Fighting Championship bouts and missed weight twice, forcing catchweight fights in two engagements that were slated for flyweight.
It would turn out that Cejudo's medical reasons were once again connected to his attempts to make the 126 pound limit. This did not shock anyone. After reportedly getting down to 130 pounds Thursday night from 137 on Tuesday, Cejudo began to experience cramping and nausea as he continued to cut on Friday morning, and his team and UFC officials determined that it would be unsafe for him to cut any further weight.
The other shoe dropped a short time later, and it landed with a sick, booming thud.
Renan "Barão" do Nascimento Mota Pegado was being removed from the card's main event, a bantamweight title rematch against champion TJ Dillashaw, due to "feeling ill" during his own weight cut. As scary as this was on the surface, the details, reported by Guilherme Cruz, painted an even more concerning picture:
According to a release provided to MMAFighting.com from Nova Uniao, Barao felt dizzy when leaving the tub in his hotel room and hit his head against the wall. The bantamweight passed out and was rushed to the hospital.
G/O Media may get a commission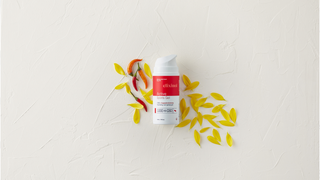 Later, Barão insisted that nothing was wrong with his cut, and that he had just passed out, probably from standing up too fast. He also stated that he regularly cuts around 22 pounds to get down to 135.
With just over a day's notice, and with no intention of canceling the show, the UFC made some sour-ass lemonade. Joe Soto, a talented but relatively unknown product of Bellator and Tachi Palace Fights who was preparing for his UFC debut against fellow unknown Anthony Birchak (in which he was not favored) on the undercard, was gifted a career-changing opportunity and promoted to the top of the card to face Dillashaw for the belt. After closing as one of the biggest championship fight underdogs in UFC history in his first fight upset versus Barão, Dillashaw would now be one of most favored champions ever against Soto.
Soto would ultimately put on a respectable showing, lasting until the final stanza and regularly stinging Dillashaw with counter shots, especially the overhand right. As admirable as it was to perform like that against an opponent of that level on a little over 24 hours notice, though, he probably lost every round en route to ending up unconscious against the bottom of the cage. As time ticked down, the champion eventually stopped him with an head kick that flipped his reset button, followed on with a drilling left hand. The rest of the card was just about as good as it could possibly have been, with several flashy finishes and fairly high activity fights, but the realistic ceiling here was really low, and this just wasn't anywhere near $55 HD pay-per-view quality.
MMA rankings are, on the whole, mostly worth ignoring, but the UFC's own rankings, done via a poll of the media, paint a pretty clear picture. This entire card only contained two fighters ranked in the top 15 in their division: Dillashaw, the men's bantamweight champion, and Bethe Correia, ranked the 10th-best challenger in the women's bantamweight division. Only two of the 144 ranked fighters in nine divisions appeared on this event, and it was readily apparent in the quality of the fights. This sport is just not yet deep enough for a card filled with fighters ranked 20th or 30th in the world to generate consistently top quality professional fights. It's one thing to run such a card on cable on a Wednesday, and a completely different story at a premium price on a Saturday night. The difference was stark when this card was juxtaposed against the excellent—and actually PPV-caliber—UFC 178 lineup that was previewed mid-show.
This is where we've landed. Fundamentally, the most detrimental impact of the UFC's much-discussed flooding of the market is that it's pulling down the baseline level of quality, increasingly including the ostensibly top-grade product on PPV and Fox. This is not to say that every card needs to be filled with champions to be entertaining, but the level of the fighters makes a huge difference in the product, and at MMA's current level of development as a sport, the top tier is very shallow.
Beyond just oversaturation, this is a calamity that touches on many of the UFC's current issues, and no level of pep rally speech enthusiasm or inspired performance from the fighters involved is going to change any of that.
---
Let me start with the weight cutting, a problem for which I don't have any solutions. Maybe it's just an awful, perilous thing that we need to accept as a part of the game, but even if that's the case, we're obligated to at least acknowledge the fact that it's awful and perilous.
This is a problem we need to deal with because—and this will not come as any surprise to most of you—being bigger than your opponent can be pretty helpful in a fight, especially assuming all other things are equal. Sheer physics dictate that 125 pound flyweights cannot effectively compete with 250 pound heavyweights of a similar caliber. So like most combat sports, mixed martial arts employs classes to allow fighters to compete against athletes that are a similar size. They determine these classes strictly by weight, and regulate them by forcing fighters to weigh in and hit a certain limit the day before a fight.
Because being larger than your opponent is an advantage, and because peak athletes will take any advantage they can within—and sometimes outside of—the scope of the rules, many participants in combat sports cut weight. The concept is to maintain as much bulk and muscle mass as possible while starving and dehydrating (and saunaing, and salt bathing, and rubber suiting) yourself in the period leading up to the weigh-in, allowing you to hit the scale completely emaciated and compete in a weight class below where you would naturally fall. Immediately following the weigh-in, fighters rehydrate and eat in an attempt to enter the cage the next day in the best condition and highest weight possible given the circumstances.
It goes without saying that this is extremely dangerous and occasionally lethal. The weight cutting deaths of three college wrestlers—Billy Saylor, Joseph LaRosa, and Jeff Reese—in just over a month's span in 1997 forced amateur wrestling to reevaluate its rules and safety regulations around weight loss. A year ago, Leandro "Feijao" Souza, who also trained at Barão's Nova União camp, died while cutting weight for a Shooto fight. Beyond the obvious dangers, cutting also results in athletes competing at less than peak fitness, in the hopes that the size advantage they've earned will outweigh any negative impact to their performance. In many sports, where athletes and coaches monitor and control every aspect of nutrition and conditioning, this would be unthinkable. Imagine telling a gaunt LeBron James that 48 hours before the NBA Finals he would be subsisting on scant sips of water and a couple celery sticks, or watching a withered Russell Wilson drop 15% of his body weight the week before the Super Bowl.
Unfortunately, the most commonly offered solutions are little better than the current situation. Weigh-ins held a few hours before competition, which are utilized in many grappling sports, give less time to rehydrate and force athletes to cut less weight or face the consequences of performing in a severely weakened state. These, however, are not a particularly safe option in striking sports like MMA and boxing, where the results of headshots to a dehydrated brain can be all the more traumatic or even tragic. Solutions that propose a series of multiple weight checks leading up to and/or following a fight may simply result in athletes cutting weight multiple times rather than just once, or maintaining an unhealthy state for more extended periods of time.
Additionally, there's something to be said for the argument that weight cutting is a relatively minor concern when the core of the sport that it supports involves beating another human being in the skull. If we're OK with fighters kicking each other in the head to deliver concussive force and render each other unconscious, it's difficult to protest comparatively tame weight-cutting practices too indignantly. I tend toward the belief that if we're going to allow people to do something so inherently dangerous, that we're bound to make it as safe as possible.
A better solution would be ideal and hopefully it will come eventually, but if that's out of reach, the least we can do is recognize the gravity of the situation. We can quit making harrowing weight cuts a jaunty reality show plot point, and shaming those whose bodies protest and shut down during the process.
We can curtail the culture, prevalent all the way down to in high school wrestling rooms, that encourages and glorifies cutting a fifth of your body weight as a cultish, macho rite of passage. We can stop accepting the image of shuffling, jaundiced zombies jogging in garbage bag lined sweatsuits, spitting out whatever saliva they are still able to generate, as normal, because there is nothing normal about it. We can cease positing that the answer whenever someone loses a couple fights is universally to just move down to a weight class, regardless of your frame and age and how much weight you're cutting already, assume that will solve everything.
Minimally, let's stop pretending that this is anything but seriously demented, even if all we can do is sit by and watch it happen.
---
If botched weight cuts turned this show into an outright disaster, it was still a terrible card to begin with, and that's because of the ever-increasing deluge of watered-down UFC content. The expansion and dilution of the talent pool has continued to spread from international Fight Pass cards and Fox Sports 1 cable shows to Fox network events and, finally, to the pay-per-view cards that fans are asked to drop considerable stacks on. Events are built so tenuously around the small set of stars and marquee names that the UFC is operating with, and potential replacements are booked so tightly, that losing even a single fight on a card can create major problems. An injury, or a few pounds on the scale, or a visa issue, or the flu, can be catastrophic. Earlier this year, UFC 176, to be held at the Staples Center on August 2nd, was cancelled completely when José Aldo injured his shoulder. In 2012, UFC 151 was cancelled when Dan Henderson tore his ACL and was forced to pull out of a fight with Jon Jones.
Those who remember that ill-fated event will recognize the additional issues this brings up. With some cards being held together by a single fight or fighter, often with few viable replacements, the UFC is sometimes driven to desperate matchmaking. In these situations, UFC management has been notoriously demanding of their fighters, leaving these independent contractors to make unreasonable choices. In the case of UFC 177, the newly crowned bantamweight champion was forced into an everything-to-lose situation against a longshot challenger on one day's notice. Dana White's opinion on this was, unsurprisingly, in line with most of his previous labor practices: "I don't know if a champ is ever in a position not to accept a fight." Dillashaw's reaction, mocking Barão's situation and declaring "I don't want to be a diva champion," wasn't all that helpful either.
This isn't exactly something new. At UFC 151, Jon Jones and his coach, Greg Jackson, decided they were very much in a position to not accept a fight. After Henderson's removal, they understandably turned down a fight with the completely unqualified Chael Sonnen on eight days notice, due to the lopsided risk/reward profile of the fight and the lack of time to prepare. White was absolutely livid that any of his fighters would not immediately bend to his will and do what was best for the company that he owns 9% of, and he made it known everywhere. This led to an amazing and impressively unprofessional UFC press release including White stating "UFC 151 will be remembered as the event Jon Jones and Greg Jackson murdered."
That same ire, and implied responsibility for helping the UFC pull itself up out of a hole that it has, at least in part, dug for itself, apparently now extends to the media. White was extremely displeased with MMA journalists who had the gall to suggest that UFC 177 was not a good card and probably not worth your hard earned money. After unloading on the haters in a motivational speech to the fighters in which he referred to something (probably this) as "the most disgusting fucking despicable thing," he doubled down in an interview with Ariel Helwani, then ranted about veteran MMA writer Dave Meltzer and, for some reason, Deadspin at a presser after the show.
The message is clear. If you're a fighter, you do whatever the UFC needs you to do to help it maintain this unsustainable pace. And if you cover the sport, you keep hyping the shows like you're a member of UFC's public relations team, and you act like everything is status quo no matter what kind of a product is sent down the line. Oh, and if you're trying to hazardously shed weight to compete with the best in the world, and your body shuts down and fucks with the schedule, you're not getting paid.
All of this is, as we know, ridiculous. Dave Meltzer and Drew Magary didn't force the UFC to put on a show no one but the hardest core fight fans wanted to see. Renan Barão and Henry Cejudo didn't force the UFC to run twice as many shows as it has the talent to stock. And if he were running any sort of normal sports franchise, the guy who's nominally in charge—Dana White—would never have been given this kind of carte blanche, and would be lucky to have his job at this point.
Ignoring the problem and manically prodding everyone else to do the same isn't going to make it disappear. Even if the gate and the PPV buy numbers for this particular night come back exponentially better than the dismal ones that are expected, there's another message that should be equally clear. People are starting to notice, and things can't continue in this direction forever.
Josh Tucker sometimes writes words. He mostly enjoys watching humans fight professionally, but is pretty conflicted about it. He's on Twitter @HugeMantis.
Photo by Jeff Chiu, via Associated Press