The NFL settled its lawsuit, brought by former players alleging the league conspired to hide and downplay the effects of concussions, for a very good reason: it prevented the potential release of years' worth of documents and intraoffice communications that might have revealed the truth, or at the very least painted it in a terrible light. The NHL has reached no such settlement in its own lawsuit brought by former players. Here come the emails.
The NHL has turned over more than 2.5 million pages of internal documents to the players' lawyers, but has fought to keep them sealed from public view. The players and media have argued that the document should be made public, and a federal court in Minnesota has generally agreed, ordering them unsealed piecemeal. The latest cache was obtained by CTV, which petitioned the court to release the documents, and they contain emails among the NHL's top executives discussing the role of fighting, head trauma, and substance abuse.
The first chain dates to September 2011, when Brendan Shanahan, then the NHL's senior VP and chief disciplinarian, forwarded a Globe and Mail story about fighting in hockey to Commissioner Gary Bettman. It came on the heels of the deaths in quick succession of three enforcers, Derek Boogaard (overdose), Rick Rypien (suicide), and Wade Belak (treated by authorities as a suicide, though Belak's family believe it was accidental). All three had suffered numerous brain injuries; all three struggled with depression and substance dependence.
G/O Media may get a commission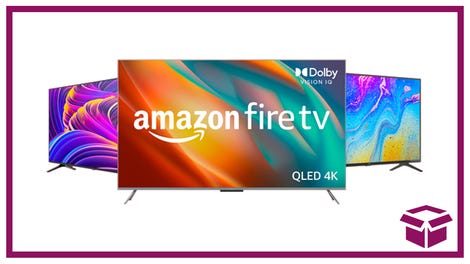 Ooh. stunning.
New Amazon Fire TVs
Bettman replied to Shanahan and Deputy Commissioner Bill Daly.
"An interesting question is whether being an NHL fighter does this to you (I don't believe so) or whether a certain type of person (who wouldn't otherwise be skilled enough to be an NHL player) gravitates to this job (I believe more likely)."
This is the million-dollar question with fighters, isn't it? The biography of Boogaard and the autobiography of Jordin Tootoo provide mixed answers. Boogaard certainly took up fighting because he had no other choice if he wanted to make the NHL, while Tootoo, a skilled young forward, says he was pushed into it by a coach. Tootoo came from a background of substance abuse and violence; Boogaard did not. Boogaard specifically believed fighting and hockey were responsible for his spiraling addiction to painkillers; Tootoo, still active in the league, refuses to blame hockey.
"I think it's a little bit of both," Daly replied. (Read the email chain from the bottom up.) "Fighting raises the incidence of head injuries/concussion, which raises the incidence of depression onset, which raises the incidence of personal tragedies."
The executives discuss whether the players' union would support or reject attempts to eliminate fighting from the game, given the NHLPA's insistence on greater player safety but also its need to represent those players whose jobs would be threatened if the enforcer role were to disappear.
Shanahan discusses how the role of fighters has changed over the decades, along with their coping mechanisms.
"They used to take alcohol or cocaine to cope. (Kordic) [A reference to former player John Kordic, who died in 1992 from a drug overdose.]

"Now they take pills. Pills to sleep. Pills to wake up. Pills to ease the pain. Pills to amp up. Getting them online."
There is not necessarily a smoking gun here, but three hockey people discussing many of the same questions about the sport that fans and reporters were in the wake of three tragedies. At question is whether this, along with the rest of the reams upon reams of documents, constitutes evidence that the NHL knew the role brain trauma played in substance abuse, declining quality of life, and early death for its players.
In its response to the lawsuit, the NHL claimed that the league couldn't have hidden the effects of concussions from the players because the players should have been able to figure it out themselves. The players should have "put two and two together," the 2014 NHL filing read. The emails released this week, in my reading (based on limited contet), show a league office that was unwilling to do the math itself.
In a separate chain of emails, dating to August 2014, NHL senior VP of communications Gary Meagher discusses a study commissioned by the league to measure fan perception of violence in the game.
Meagher, exchanging emails with the market research company's CEO, appears to draw a distinction between the NHL's and NFL's responsibilities for making the sport safer at all levels—and accuses the NFL of doing it solely to court public relations.
"NFL is in the business of selling that they are making the game of football safer at all levels—it is smoke and mirrors but they are masters of smoke and mirrors...The NHL has never been in the business of trying to make the game safer at all levels and we have never tried to sell the fact that this is who we are..."
The reply to that is "Very cynical, Gary." [Correction: An earlier version of this post misinterpreted who Berland was referring to.]
Meagher doubles down.
"NFL invests hundreds of thousands of dollars each year around their PR campaign to deal with violence…They produce concussion websites, send former players around teaching young players how to play the game safer, they produce videos for young football players...I could go on and on...We do none of that and don't view it as an important part of our mandate..."
I'll tell you what's both cynical and good PR: settling concussion lawsuits so they don't get to the discovery phase.