The week just keeps getting worse for Michael Phelps. USA Swimming suspended him for three months on Thursday, and now Subway has apparently become the second sponsor to let him go. That's BOGUS, man!
From BuzzNewsroom:
Subway has officially de-linked Michael Phelps as they prepare to drop his recently announced sponsorship deal. Before Michael's bong hits hit the headlines, Michael Phelps was featured on the Subway web site. However, since the swimmer's pothead scandal, Subway has removed all links to pages featuring the Olympic swimmer.
Late Thursday, world cereal superpower Kellogg's announced that it would not extend its contract with Phelps. A few hours later, USA Swimming suspended Phelps for three months, after indicating last week that they were inclined to accept his apology for smoking marijuana at a South Carolina frat party. Subway has not made an official announcement.
"This is not a situation where any anti-doping rule was violated, but we decided to send a strong message to Michael because he disappointed so many people, particularly the hundreds of thousands of USA Swimming member kids who look up to him as a role model and a hero," the Colorado Springs-based federation said in a statement.
G/O Media may get a commission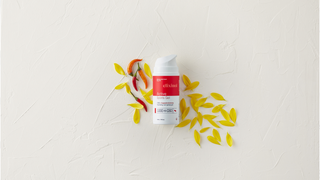 Phelps had wanted to compete at the World Championships in Rome in July, which is only two months after his suspension will have expired. Earlier this week, USA Swimming had said this about Phelps' close encounter of the bong kind:
USA Swimming said its Olympic champions are "looked up to by people of all ages, especially young athletes who have their own aspirations and dreams. That said," the governing body added, "we realize that none among us is perfect. We hope that Michael can learn from this incident and move forward in a positive way."
U.S. Olympic swimming peer Amanda Beard says she knows what Phelps is going through.
"If anyone knows public scrutiny, it's me," the four-time Olympian said in a text message. "When I posed for Playboy, so many officials looked down on me. Michael knows he isn't a bad person. He made a mistake. People need to get over it. I want to cheer him on in London."
Meanwhile, public empathy for Phelps is gaining momentum. "Leave Michael Phelps alone," said Stet Sports Blog earlier today, noting that "It's not rape, like we saw with Mike Tyson and Kobe Bryant." Of course, the average fan is probably willing to forget the whole thing; it's Phelps' sponsors and the governing swimming body that are taking this so seriously, as is their right to do.
Phelps Acknowledges 'Bad Judgment' In Photo [Universal Sports]
USA Swimming Suspends Phelps For 3 Months [NBCSports]
Open Letter To The Media Spreading Rumors That Michael Phelps Won't Swim In 2012 [In Game Now]
Subway De-Links Michael Phelps As They Prepare To Drop Sponsorship [BuzzNewsroom]