Valorie Kondos-Field never planned on becoming a gymnastics coach. She was trained in ballet and went onto perform with the Capital City Ballet in her hometown of Sacramento, Calif.—not exactly the professional and athletic background you'd expect from a woman who has led the UCLA's women's gymnastics team to six NCAA titles.
Kondos-Field's first contact with collegiate gymnastics came in 1982 when she was 22. The ballet dancer was hired to work part-time with UCLA's women's gymnastics team. (It's important to specify women's because back in the 1980s, UCLA still had a men's program that filled out the U.S. men's national team much in the same way that Oklahoma's NCAA men's team currently does.)
Kondos-Field eventually parlayed her stint as a part-time dance instructor into a full-time head coaching position with the team. This is the subject of a profile in the current issue of Los Angeles Magazine. Yet even after more than two decades in the position, Kondos-Field, by her own admission, really can't teach you how to do a cartwheel. This is fine, because that's not really what her job is about.
By the time most female gymnasts make it to college, they don't have much gymnastics left to learn. Their skill sets are, more or less, set. Though some gymnasts will continue to train and add elements in college, most, especially those coming off of elite gymnastics career, will be focused on maintaining fitness rather than adding skills because NCAA women's gymnastics requires less difficulty than either elite or Level 10 gymnastics. (Most NCAA gymnasts competed through Level 10 in J.O. gymnastics program in the U.S.)
It's not that gymnastics knowledge isn't needed at all. You still need someone who has it, and UCLA has two highly knowledgeable associate head coaches with extensive backgrounds in the sport: Chris Waller, a former Bruin and a member of the 1992 Olympic team, and Randy Lane, a former Illinois gymnast who has coached NCAA gymnasts at Florida and Michigan State. In addition, 2012 Olympic champion Jordyn Wieber is the volunteer assistant coach. (Wieber was ineligible to compete as a Bruin since she accepted endorsement money following her world championship win in 2011. The Olympic gold medalist spent most of her UCLA career working as the team manager, filling water bottles and dragging mats for her teammates.) The UCLA Bruins aren't exactly hurting for gymnastics expertise.
G/O Media may get a commission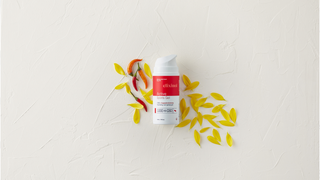 If she doesn't teach the team how to do gymnastics, what does Kondos-Field, whom everyone calls "Miss Val," do?
Beyond the obvious stuff—helping run practices, strategizing for the season, recruiting athletes, and cultivating donors—Kondos-Field sees her role as helping these young women transition into adults who can express themselves freely. This is exceptionally galling and hard to believe when coming from, say, the coach of a big-time SEC football program, but there is no gymnastics after the NCAA for most female gymnasts. There are no professional leagues, and no big contracts. It really is the end of the line.
But before she can help them move forward, Kondos-Field has to help them with their baggage. Many gymnasts show up to college rundown after years of club and elite level gymnastics.
An NCAA women's gymnastics coach has flying saucers—little big women with highly developed, fast-twitch muscles and vaulting hormones who defy the laws of nature as an afterthought. Some come with eating disorders; others, with Olympic gold medals and a pop diva's sense of entitlement, and all of them compete in a sport where wobbling gets you laughed at on ESPN and gravity usually wins.
One of Kondos-Field's gymnasts, Katelyn Ohashi, has been candid about the weight shaming she endured as a national team member, both on her personal website and in the Los Angeles Magazine story:

"My former coach?" the diminutive Ohashi says, picking over a chicken wrap in the UCLA student union while freshman sorority pledges are pounding down chili fries and jumbo Cokes. "I weighed 70 pounds. But he'd say, 'You look like you swallowed a pig or an elephant. Don't eat dinner.' I was already borderline anorexic and eating nothing but veggies and hummus. So when I came to UCLA, I was rebellious because I had been told what to do for so long. And when I first met Miss Val, I told her, 'Whatever you tell me, I wanna do the opposite.' "
Ohashi and Kondos-Field cited how the gymnast and several other members of the team got very drunk (with Ohashi acting as the ringleader) as an example of how she rebelled against authority. As far as terrible college misdeeds that result from years of weight shaming and bullying go, this feels kind of like the kind of thing that a college kid who hadn't been oppressed as an elite level athlete might do. But the point still stands: A lot of these gymnasts show up at UCLA with issues borne out of years of intense training and those issues tend to manifest in their behavior at school when they're no longer cloistered in the world of the sport.
In addition to helping the girls sort through their issues, Kondos-Field choreographs almost all of the UCLA floor routines. Win or lose, the Bruins bring a ton of style to the mat, which is largely due to Kondos-Field's influence. Many fan favorite NCAA floor routines are UCLA/Kondos-Field compositions.
One of the things I enjoy about UCLA's floor routines is that Kondos-Field has taught the gymnasts how to perform stillness so that it doesn't look like they're simply taking a break or catching their breath. Even if the gymnast is not moving, it's still part of the performance.
But a couple of seasons ago, Kondos-Field didn't choreograph new routines. She was undergoing treatment for breast cancer and was too exhausted to compose more than a dozen floor routines. Associate head coach Lane came up with the idea of bringing back some past favorite routines from the 90s and the early aughts and have the then-current crop of Bruins perform them.
The early part of the LA Mag profile focuses on Kondos-Field's cancer diagnosis, particularly how she turned it into a teachable moment for her team.
So she asked them if they wanted to feel what the malignant tumor in her breast was like. Dance-crazy floor gymnast Sadiqua Bynum extended her hand for her coach's sports bra, then remarked to the others how weird it was to feel Miss Val's breast.

"No," Miss Val corrected her. "You're feeling what a malignant tumor feels like."
Kondos-Field's offer to her student-athletes was hardly spontaneous. According to the story, she thought through the potential legal ramifications of asking her athletes if they wanted to touch her breast and decided to do it anyway.

"There to coach and educate the young women on her team, Miss Val could no longer allow them to live with the constructs of their cartwheeling imaginations," according to the story. This prose is quite tortured—just because you're writing about gymnastics doesn't mean you have to jam gymnastics terminology into the story—but it's clear that Kondos-Field was trying to take something that can seem abstract and make it concrete.
Breast cancer looms large as a terrifying possibility for many women, especially those of us who have had close relatives diagnosed with the disease. My mother was diagnosed with breast cancer when I was around 8 or 9 years old. It was the early 1990s, just before "breast cancer awareness" was starting to become mainstream, before there were 5Ks and pink branded everything. And it was before you could look up everything on the internet. I knew only as much as my mother told me, which was simultaneously too little and way too much. (I was the unusual little kid who could talk your ear off about five-year survival rates, Tamoxifen, and the 1993 world gymnastics championships.)
After my mother's diagnosis, I heard a lot of talk about a "lump." It had been caught on the mammogram. She was having surgery to remove it. But I never felt it. (Not that I asked to.) Only her cancer treatments and their side effects were legible to me. I remember the markings stretching out of my mother's shirt onto her collarbone, neck and shoulder, that were used to direct the radiation therapy. I remember my mother's intense nausea after every chemotherapy treatment, her sprawled on the couch, listless for hours, while my older sister and I ordered pizza for dinner. But the tumor itself, the source of this misery, remained a mystery. (By the way, my mother been cancer-free for over 20 years, so my particular part of the story has a happy ending.)
I'm not sure if having felt the lump in my mother's breast before it was removed would've made it less terrifying or more. But it would've been less mysterious. The UCLA gymnasts are fortunate to have someone like Kondos-Field, who is willing to be vulnerable with them and expose herself to help them reckon with their fears.
"I wanted to reveal as much as I could so they could see that a diagnosis like this isn't a death sentence and that it doesn't mean that you're going to become something different," Kondos-Field said.