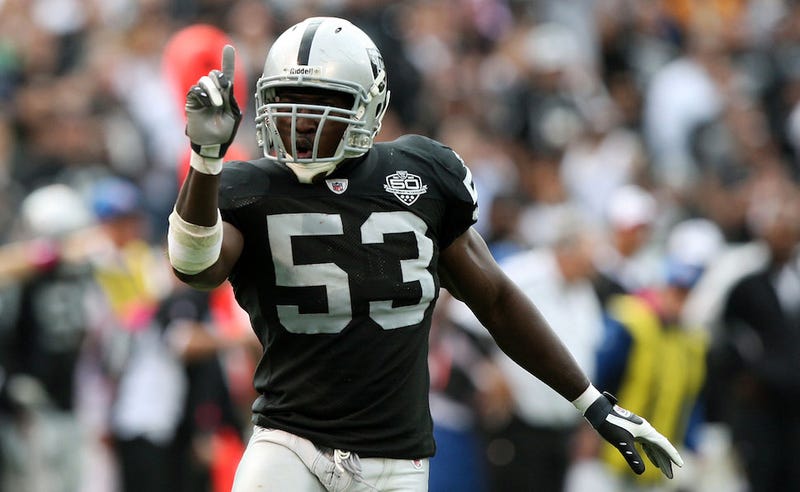 Thomas Howard, a linebacker who played parts of eight NFL seasons and was cut by the Falcons last week, is one of two dead after an early-morning high-speed car crash in Oakland.
According to police, Howard was driving north on I-880 at more than 100 mph shortly before 1 a.m. when he lost control of his BMW and struck the back of a truck. He veered into oncoming traffic and hit two cars, killing one driver and himself.
Howard was a second-round pick for the Raiders out of UTEP in 2006 and spent five seasons with Oakland. He inked a two-year deal with Cincinnati, but spent most of 2012 on injured reserve with a torn ACL. In 2013, Atlanta signed Howard before Week 8 and he saw action in two games before being released on Nov. 12. He was 30 years old.
[KRON]