Professional athletes are just like us, in that they occasionally find creative, dumb ways to hurt themselves. They've picked up injuries stepping on cacti, celebrating a win, and trying to rescue pizzas. Today, we can add "trying to kick a door down after getting locked out" to this sad list.

Taylor Heinicke is the Vikings' third-string QB, and he is going to be out three months with a torn tendon in his left ankle. Two weeks ago, Heinicke was returning home to his friend's house near Atlanta after seeing The Conjuring 2 (his review: "Pretty good"), only to find that he was locked out. So his solution was to try and budge the door open with his foot. Instead, his foot slipped and went through his window:
When I put my foot to the door, my foot kind of slipped and it went through a window. It was just kind of a freak accident.
ESPN characterizes Heinicke's foot action as more of a "kick," while also noting that he wasn't drunk:
Heinicke tried to kick open the door and cut his foot while breaking through the glass pane on the door. There was no foul play or substance abuse involved in the incident, the source said.
G/O Media may get a commission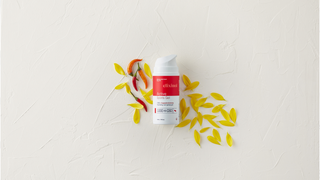 Let this be a lesson to you all: The Conjuring 2 is "pretty good."