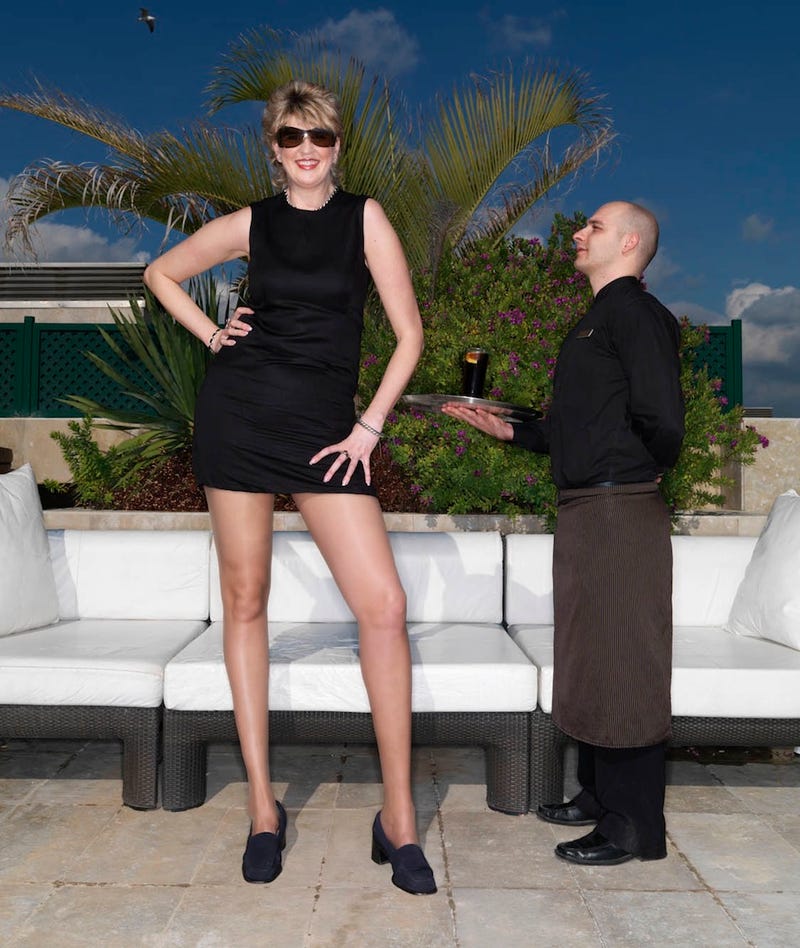 Svetlana Pankratova is tall, but not absurdly tall—either 6'5" or 6'7", according to different sources. Her legs, however, account for a whopping 51.9 inches of that total. This is, perhaps not surprisingly, a world record. (A Guinness World Record, anyway.)
She played basketball, of course. First in her native Russia, then three seasons at Virginia Commonwealth, where she still holds the school's single-season (75) and career (176) records for blocked shots. After a pro career in Europe, she settled down in Falls Church, Va., where she's now—what else?—coaching girls' basketball.
Pankratova is an assistant at powerhouse George Mason High, having been contacted by the head coach specifically because he learned the world's longest legs lived nearby.
"I'm grateful for the opportunity for me to work with them," Pankratova said. "Because I stopped playing basketball … so it was great to get back to basketball and I really do enjoy it and it brings all the nice memories back and I just enjoy giving them what I know to help them any way I can."
Also, she's got legs up to here. ("Here" being precisely 51.9 inches. They measured, remember?)
[WaPo]