Over the next few weeks, we'll be examining the merits—and relative lack of merits—of all 36 players on this year's Hall of Fame ballot for the purposes of better informing the electorate, i.e., you. All entries in the series can be found here.
Some people were surprised that Mike Timlin even made it onto the 2014 Hall of Fame ballot. These people have him pegged as a long-lasting but forgettable middle reliever, pointing to his 19.2 career WAR, 1.283 WHIP, low strikeout rate, and regrettable facial hair. What these people don't understand—with all their numbers and opinions about facial hair—is the magic that is having Mike Timlin on your team.
On October 24th, 1992, Mike Timlin entered the game for the Toronto Blue Jays. It was the bottom of the 11th, Jays up 4-3, runner on third, two outs. It was also Game 6 of the World Series, with Toronto up three games to two in a series closing in Atlanta. Otis Nixon bunted and Timlin fielded it, earning the save, his first World Series ring, and Toronto's first world championship. He'd win again the next year, bounce around a couple teams, win Boston its first ring in 86 years, and add another 2007. Four rings.
You might argue that World Series rings shouldn't really be a consideration in Hall of Fame—especially for middle relievers—but you have probably not won a World Series ring yourself, and, frankly, you have no idea what you're talking about. Here is a chart showing the number of legit* rings won by all the players on this year's ballot:
G/O Media may get a commission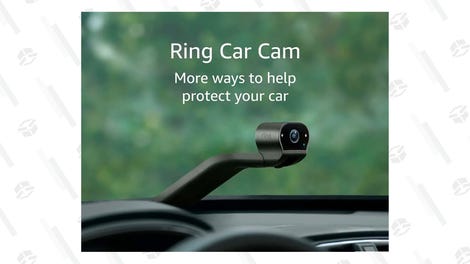 *By "legit," I mean that the player actually participated in the World Series.
Timlin stands alone here, but what's his place in baseball history? Courtesy of Baseball Reference, only 59 players (of the 16,000+ in MLB history) have won four or more legit rings. Just 22 of those players can claim to have the magic touch, winning rings on multiple teams. Only these eight players have proven to be true dynasty builders, winning at least two championships with at least two teams:
| | | | | |
| --- | --- | --- | --- | --- |
| Player | Career | Rings | WS Teams | HOF? |
| Babe Ruth | 1914-1935 | 7 | BOS (3), NYY (4) | yes |
| Catfish Hunter | 1965-1979 | 5 | OAK (3), NYY (2) | yes |
| Enos Slaughter | 1938-1959 | 4 | STL (2), NYY (2) | yes |
| Frankie Frisch | 1919-1937 | 4 | NYG (2), STL (2) | yes |
| Johnny Hopp | 1939-1952 | 4 | STL (2), NYY (2) | no |
| Mike Timlin | 1991-2008 | 4 | TOR (2), BOS (2) | soon |
| Paul Blair | 1964-1980 | 4 | BAL (2), NYY (2) | no |
| Reggie Jackson | 1967-1987 | 4 | OAK (2), NYY (2) | yes |
That's five Hall of Famers, the second-greatest defensive center fielder of all time*, Johnny Hopp (who won two during World War II), and Mike Timlin, with Timlin the only dynasty-builder to never win with the Series-hogging Yankees or Cardinals. When Mike Timlin walks into a Cabelas the whole store wins the World Series, and you can kiss the rings, motherfuckers.
So vote Mike Timlin into the Hall of Fame. Or don't. You know who won't care? Mike Timlin, four time World Champion of Baseball, who's already won plenty, thank you very much.
Art by Sam Woolley
---