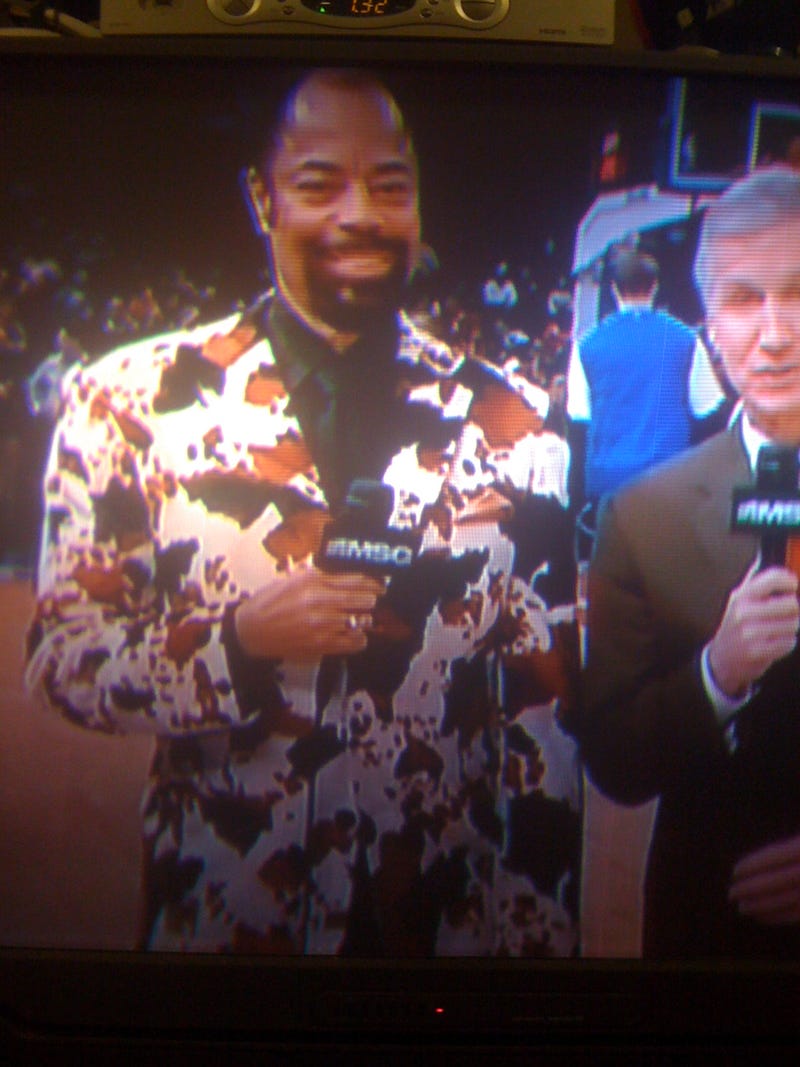 Because no one reads the newspaper, and SportsCenter's anchors are too perky for this early in the morning, Deadspin combs the best of the broadsheets and internets to bring you everything you need to know to start your day.
• Terrelle Pryor took possession of the Sugar Bowl last night as if it were a loaner from Auto Direct. This will surely give the vapors to a lot of hardline types, but I'm not sure anything was actually harmed last night by the entertaining presence of the Tattoo Parlor Five except for a few pwecious illusions about the sanctity of amateurism. (Wetzel's column yesterday is well worth a look, if you haven't read it already, though it should be noted that he and the gang at Yahoo! haven't always been so broad-minded about players who fudge the NCAA's rules.)
• The Heat have very quietly started to run away with the NBA. They've now won seven in a row and 19 of 20, and their average scoring margin — best in the NBA — is nudging closer and closer to a +10. Meanwhile, Phil Jackson is catfighting with Mark Cuban.
• The Raiders just punched Tom Cable in the jaw.
• Adrian Beltre is now a Ranger, at $96 million over six years. Before anyone says anything about Beltre and contract years, please read this.
• Happy Hall of Fame day, everyone. Bert Blyleven, come on down.
Screengrab courtesy Phil C.
* * * * *
Good morning.