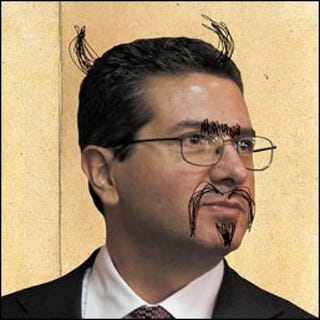 Here's your daily link to Dave McKenna's brilliant "Cranky Redskins Fan's Guide to Dan Snyder," which we'll be posting until Snyder's dumbass libel suit is shillelaghed into the hereafter.
No real news about Dan Snyder today. Everyone is spent after unleashing Collective Rage on piñata Dan Snyder this weekend. But you might enjoy a few silly photos of Dan Snyder in the style of devil Dan Snyder above, all of them an improvement on original Dan Snyder. And here you are: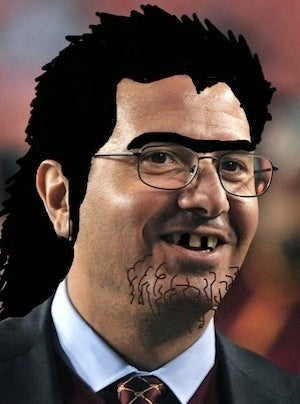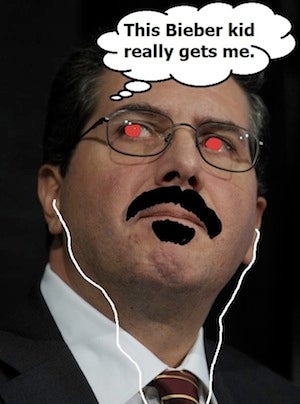 You can find more in this Coed Magazine collection.
Please help out the Washington City Paper out with a donation to the weekly's legal defense fund.