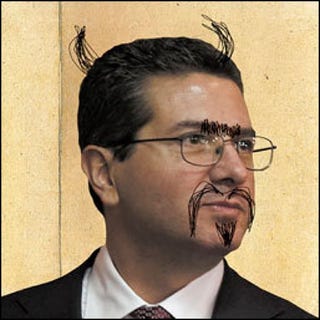 Here's your daily link to Dave McKenna's brilliant "Cranky Redskins Fan's Guide to Dan Snyder," which we'll be posting until Snyder's dumbass libel suit gets drawn-and-quartered in the town square.
Today's topic: Birthdays. As in, who is Danny Boy's kindred Nov. 23 birthsoul? Here are three: Snooki, Miley Cyrus, Billy the Kid. And when you finish fourth in the morality power rankings behind those folk, it bears public mention.
If you'd like to help the City Paper defend itself, check out the weekly's legal defense fund.