Yesterday's Jason Whitlock Photoshop Cattle Call provided us with a host of wonderful pictures, but we had to narrow them down to this gallery and pick a winner. Winner and honorable mentions after the jump (second prize, pictured here, goes to Murray Hewitt; good show).
Congratulations to PolkPanther, your subtle, masterful work did not go unnoticed. You have been starred and will receive your gift pack of Random Desk Crap as soon as you give us your mailing address.
G/O Media may get a commission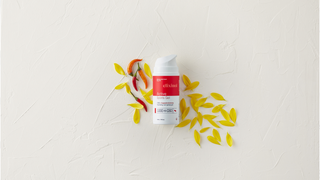 See you suckers later gave us an admirable addition to the Deadspin Classic memories.
Not once, but twice.
And also introduced us all to long-forgotten politician Whitlock Howard Taft.
You all—sweatingmullets included—seem to love Babs as much as we do. She was a delight at the NFL party where Bobby Big Wheel and Alexia Fortunato did whatever it is they did.
Let it be known that MajerleAndMe may well have won if Whitlock hadn't started using this as his Twitter avatar. Have a star as recompense.
Donnie_Iris's use of classic 1990s rap iconography was very appreciated.
PolkPanther killed it, you guys.
Like, seriously.
Alex Chalupka, we applaud your effort.
Brundlefly does a marvelous job in allowing me to make these fantastic puns.
gregfromtheinternet with the sacrilege. Always a good choice, provided you are not struck with a minor heart attack.
ml29's was another favorite, and it's easy to see why.
Daniel Suitor's entry is funny because of Boston's long history of institutional (1959, Sawx Nation) and societal racism.
Lots of stuff going on here. Great work, FEAST.
It's funny because he's a big fat guy. Nice one, JCL26.
Thank you kindly to everyone who participated.