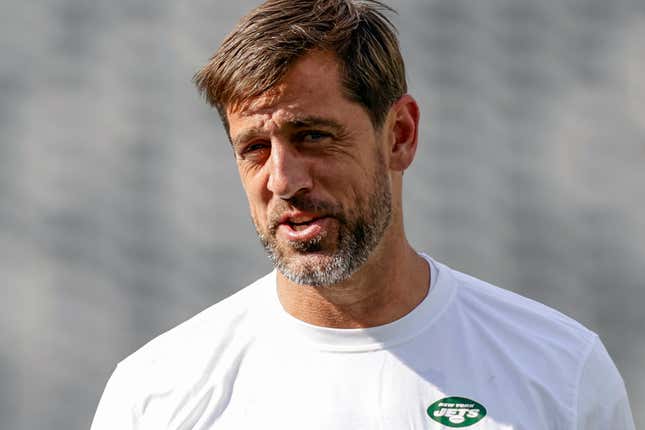 Updated Sept. 16: Though Aaron Rodgers is done for the year with a torn Achilles, he's still making headlines — including his most recent comments on The Pat McAfee Show. See where that made our rankings.
Well, it's over. Aaron Rodgers is finally in NY, and hopefully he'll be happy and fulfilled — at least until his receiving corps lets him down and he throws them all under the bus on The Pat McAfee Show.

But we'd be remiss if we didn't acknowledge that the last few years of Aaron Rodgers have been quite a ride. Here, for the sake of future generations, is a running list of the weirdest, most obnoxious, and downright insane things Aaron Rodgers has done (so far).