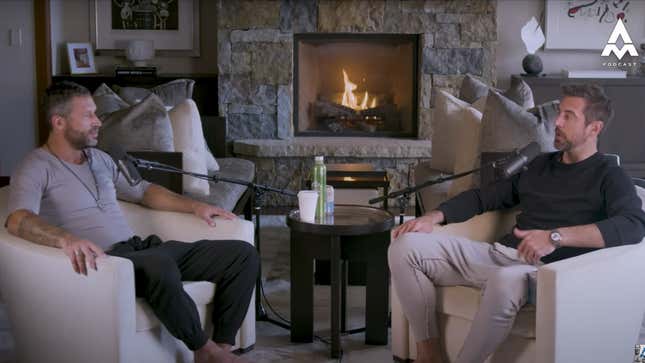 Aaron Rodgers is still a member of the Green Bay Packers. The veteran QB appeared on the March 15 episode of The Pat McAfee Show to tell hundreds of thousands of viewers that he's not retiring.
"It is my intention to play for the Jets," he said.
Except that could have been an email.

That wasn't the way Rodgers broke his silence, however. After his "darkness retreat," which is where adults randomly decide to voluntarily sit in the dark for an extended period of time and think — basically a practice that activists have been trying to end in prisons for some time — he appeared on some no-name podcast and talked about his dumps, amongst other things.
But no matter, this is hardly the weirdest thing Aaron has ever done. Rodgers, in fact, has done and said many weird things in the time we've known him. Here are some of those things: