Wes Welker had an excellent game against the Broncos on Sunday, catching 13 passes for 104 yards and a touchdown. He also did something after the game that caught people's attention. During a postgame interview with CSNNE, Welker said, "It's definitely nice to stick it in Bill's face" (in reference to the "Belichick is phasing Welker out" narrative that took root earlier in the season) while smiling and winking. To some sportspeople, this comment became a Big Deal.
Mike Florio, PFT:
Welker, by all appearances, meant no disrespect. But they say every joke contains at least a kernel of truth. (I don't know who "they" are, but "they" definitely say it.) If there's any real friction between Welker and Belichick, Belichick likely won't ignore the comment based on the fact that Welker tried to create the impression that he was kidding.
Greg A. Bedard, Boston Globe:
What makes it strange is that Welker was the one who brought Belichick into it, apparently unsolicited.

Definitely a curious exchange, at least.
Tom E. Curran, CSNNE.com:
Welker took a two-second opportunity to save some face on Sunday with a joke probably best left unsaid.

Now the ball is in Belichick's court. He can get indignant and prideful over a public affront. Or he can let it go for the good of the team.
G/O Media may get a commission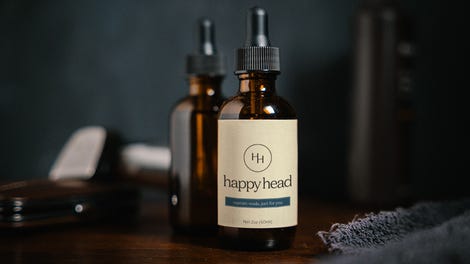 Due to all the speculation, Welker had to do his best McBain on Monday and explain his comment's purpose.
From Mike Rodak of ESPN:
"It was a joke," Welker said. "I don't know what else to say about it. It was a joke. Bill and I, whether you believe it or not, have a good relationship, and it was a joke. I'll make sure to keep that in-house going forward."
This is why players stay quiet and constantly dribble out the blandest answers possible when talking to the press. Every mildly interesting soundbite is scrutinized and desperately contorted until it begins to carry a false weight and meaning. Writers who take a moment to admit that that Welker clearly made a joke don't immediately have permission to fill up blank space with their tortured analysis. The only interesting aspect of that CSNNE interview should be how Welker is apparently stealing vests from MacGruber's wardrobe now.