It is a huge surprise that the Colts decided to stick with Chuck Pagano as head coach—he's been a dead man walking for weeks, and very specific reports had Jim Irsay set to fire him at the close of a disappointing season. But the unexpectedness of Pagano's retention pales in comparison to the absolute shock that Indy has re-upped with both Pagano and GM Ryan Grigson, who have long clashed both personally and professionally. Were this just about any other franchise (a commenter said it best: this is something the Browns would do), it'd be perceived as hilarious and disastrous. Which doesn't mean it also won't be that here.
After meeting with both men on Monday, Irsay held a late-night press conference to announce that both Pagano and Grigson have signed extensions that will keep them here through 2016. It was, apparently, what Pagano wanted.
"Jim," Pagano told Irsay, "I want to make sure I'm tied at the hip with Ryan."

Irsay shared that with the media, then continued with Pagano's job-saving – his job, and Grigson's – soliloquy.

"I want to make sure when we get to the mountaintop that Ryan and I are there together," Pagano told Irsay, "because we've been through a lot together. We have a special relationship and a close relationship."
I am baffled. These two have been sniping at each other through the media all year, via anonymous quotes about how each has screwed up the team and about just how much they dislike each other. They reportedly haven't been on speaking terms at times. And yet, with their extensions, they're both here through 2019.
In a vacuum, it's not crazy to keep Pagano. His players absolutely love him. Just listen to this locker room speech after Sunday's final game—a speech attended by both Irsay and Grigson, and keep an eye on their reactions—and you will love him too.
G/O Media may get a commission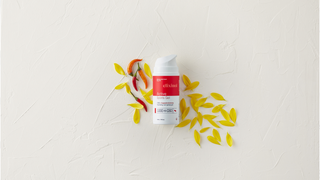 Holy shit! I teared up a little. I want Chuck Pagano to be my dad.
At the press conference last night, Irsay harped on "continuity."
"I could've walked someone in that door tonight or tomorrow night and have them walking in with eight figures a year and making a big splash," Irsay said, hinting at his deep pocketbooks and the ransom it would've taken to lure in a top name. "If that was the best for us, believe me, I would do it."
Do we believe that? The decision to keep Pagano and Grigson comes with two big questions, which I hope will be answered in time.
1. Did Irsay sniff around, see if any big-time coaching candidates (Sean Payton?) or potential GMs were available and willing, and what they'd cost? Is that why he didn't meet with Pagano and Grigson until yesterday?
Update: There it is.
2. Do these extensions come with an understanding on how the two men will share power going forward? Much of the strife has reportedly been over Grigson making actual football decisions, including who gets rostered and even who plays. Has he agreed to stay in his lane?
At least immediately, you'd expect the Colts to be better just by dint of having a healthy Andrew Luck back. The division's still mediocre, and Luck is nine wins' worth of salve on his own.
But after that, things get interesting. No matter how much the players love Pagano, no matter whether he and Grigson have buried the hatchet, we still don't know whether either is very good at their jobs. Grigson has had weak drafts and disappointing trades and signings, and without Luck, Pagano wasn't able to cobble together better than a .500 season a year after a conference title game appearance. How much of Indy's struggles is each man's fault is an open debate, but if there's something there that hasn't been working, I don't know how Irsay thinks it's going to get fixed by bringing both men back.