On Thursday, we reported that Quicken Loans and Cleveland Cavaliers owner Dan Gilbert, and his lawyer, called Yahoo CEO Marissa Mayer last year to complain about a line in a blog post authored by Kelly Dwyer. This happened the day after Yahoo and Quicken Loans signed a major brand agreement. Mayer immediately ordered the post deleted, and Yahoo's chief marketing officer Kathy Savitt expressed a strong desire to fire Dwyer for angering a brand partner.
We were unable to find an archived or cached version of the post anywhere, and so had to rely on the recall of multiple sources as to the wording of the line that offended Gilbert. A source has since provided us with the full text of the post, and the line Gilbert objected to reads "Predatory Loans Arena The Q." You can read excerpts from Dwyer's post below (along with some commentary), and judge for yourself whether it should've been taken down and almost gotten him fired.
---
As a player, Zydrunas Ilgauskas eased his 7-3 frame into influencing several different iterations of Cleveland Cavalier squads. As a knockout rookie in 1997-98, he was able to claim that he played alongside Shawn Kemp in Kemp's final year as an in-shape professional. Big Z was mostly around, when his feet let him, for the frustrating rebuilding seasons that eventually led to the Cavaliers earning the top pick in the 2003 NBA draft, and the selection of LeBron James. Zydrunas was around for James' first two seasons of growing pains, his ascent and the team's status as potential Eastern giant-killers, and the franchise's run as championship contenders from 2007 through 2010.

That run ended in the summer of 2010, when James left for Miami – in a move that was both ceremonious and unceremonious, depending on your level of tact. Ilgauskas, somewhat heartbreakingly, left for Miami that same summer, retiring following the 2010-11 term. On Saturday, the Cavaliers will honor Ilgauskas by retiring his No. 11, and it's reported that LeBron James – as big an active heel as there is and will ever be in Cleveland – wants to attend the game to support his teammate of eight seasons.
G/O Media may get a commission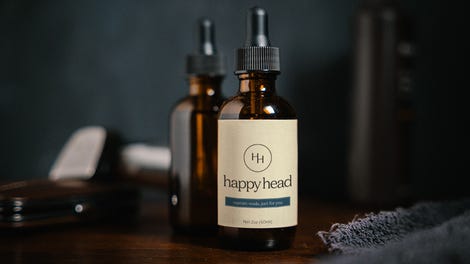 Dwyer goes on to quote James telling reporters in Miami that he wants to attend the ceremony, but it's worth noting that Dwyer directs two digs—"in a move that was both ceremonious and unceremonious"; "as big an active heel"—toward James in the opening paragraphs. Anything critical Dwyer writes about Dan Gilbert or Quicken Loans isn't motivated by a love for LeBron James.
LeBron's Heat are working through heady times with nary a reflex, as the team has won eight straight and is coming off of James' ridiculous 61-point performance from Monday night. They'll take on the Houston Rockets on Wednesday, easily the West's hottest team, before visiting the San Antonio on Thursday for a Finals rematch. The team won't play again until Sunday at Chicago, in a nationally televised game that could serve as a coronation of sorts – the Heat will be taking on a Derrick Rose-less Bulls squad, working with what could be a 10-game winning streak that could include huge wins over the Rockets and Spurs alongside that 61-point game from LeBron.

That's a busy, if fruitful, potential week. You'll notice that James' schedule is technically open on Friday and Saturday night, though. And even in the midst of a busy week like this one, we wouldn't bemoan a millionaire for taking private accommodations to go see a WWE or MMA event, or for flying to a college football game on a Saturday night. So why get on LeBron for going to see a Cleveland Cavaliers/New York Knicks game on a free Saturday? A contest featuring two teams that could have just one more combined wins (45) as the Heat could potentially have (44) entering Saturday night?

Well, there could be the part where the Cavaliers fans boo LeBron right out of Predatory Loans Arena The Q.
There is the big scary line that (as far as we can tell) triggered this fiasco in context.
Cleveland Cavalier fans have done some stupid, stupid stuff over the last couple of years, and with the possibility of James returning to Cleveland as a free agent this summer at absolute nil, the time would appear right for thousands of knuckleheads to be taking out four years' worth of frustration out on Big Z's famous guest.

Even if they should be booing Dan Gilbert, the man who presided over several botched rebuilding attempts, along with the botched mishandling (Mike Brown! Ben Wallace! Shaq!) of LeBron's best years in Cleveland.
Gilbert probably didn't appreciate these two paragraphs either, but they're basically true. (Except for the assertion that there was no chance James would return to Cleveland, of course.) Cavaliers fans did do some stupid things in the wake of James leaving, and the last couple years of the James era were marked by hilarious attempts at surrounding James with another star, like when Mo Williams was forced upon us as an "All-Star," or when Antawn Jamison was supposed to be the missing piece.
Which is a shame. Because Ilgauskas' story is unique and one of the more special careers we've seen in this league over the last 25 years.

Originally pitched as a fluid, all-around center in the mold of his hero Arvydas Sabonis, Ilgauskas had to completely re-work his game due to a series of foot ailments – the same fractures that ended the career of Yao Ming some years later. Signed to a massive contract extension after just one full year of play because of injury and rookie scale complications, Zydrunas only managed 29 NBA games between the spring of 1998 and fall of 2002 following his rookie year, suffering setback after setback as onlookers wondered if his fragile bones could support his 7-3 frame.

Ilgauskas roared back, however, making two All-Star teams and playing fantastic ball for Cavalier teams that ranged from god-awful to middling to "hey, we made the Finals!" By the time he retired in 2011, Ilgauskas had played another combined 812 combined regular and postseason games, working with a series of revolving coaches and teammates, acting as the most respected voice in the locker room throughout his run.
Here is where we are reminded that the post that made Dan Gilbert so angry was really a love note written to Zydrunas Ilgauskas, the same person Gilbert would soon be honoring. It's the note Dwyer ends on, and, all corporate maneuverings aside, it's a good one to remember. There's a reason why why one of the greatest players in basketball history has always spoken of Ilgauskas with reverence and as one of the people who taught him the inner workings of the game. Maybe if Gilbert had focused more on that and less on petty (and accurate) insults thrown his way, he wouldn't have shown his ass in such spectacular fashion, or suborned Marissa Mayer into joining him.
Zydrunas Ilgauskas deserves to have all eyes on him, come Saturday. Congratulations, Big Z.
---
To contact the author of this post, email kevin.draper@gmail.com. Photo via Jason Miller/AP