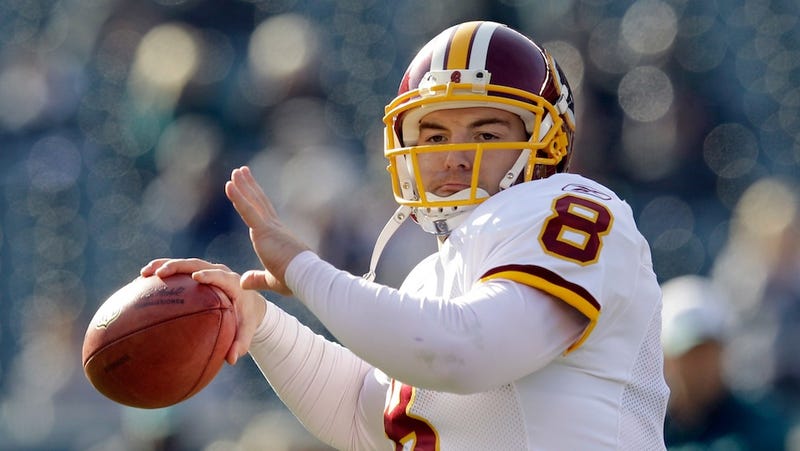 DC Sports Bog's Sarah Kogod decided to go around and ask a bunch of Redskins players what a restaurant dish named after them would look like. Some of the answers she got are very funny—and you should go check them all out—but Rex Grossman's response was by far the best thing to come out of the endeavor.
Perhaps the best answer of the day came from Rex Grossman. When I asked him what his dish would be, he thought for a minute and then smiled.

"The best beer in the house," he said, before trotting off.
The Sex Cannon lives.