Caster Semenya, the 2012 Olympic silver medalist in the women's 800 meters who became famous during the very public and deeply botched handling of questions concerning her gender, is reportedly set to tie the knot with girlfriend Violet Raseboya, a fellow runner.
The 23-year-old South African has "paid lobola" to Raseboya's family a few weeks ago, the Daily Sun reports. The custom is similar to a dowry, wherein a sum of money is given by the woman's family to the man. The agreed-upon amount was reportedly 25,000 South African rand, or about $2,400 USD.
Five years ago, it would've been hard to imagine Semenya as the subject of a quietly pleasant bit of gossip like this. In September 2009, after a month of whispers brought on by her dominant victory in the 800 at the world championships in Berlin, Semenya was outed as intersex and subjected to a run of leering freak-show coverage that tended to ignore the utter normality of abnormality in top-flight sports. (Think Michael Phelps's elongated torso.) Raised as a girl, Semenya had no ovaries or uterus, according to the results of a test obtained by Australia's Daily Telegraph, which referred to her, primitively, as a hermaphrodite. She had both external female genitalia and undescended testes, the paper reported, leaving the impression that she was enjoying the competitive fruits of the extra testosterone. (It's not so simple: The biochemical processes that lead to intersexuality often affect the body's ability to make use of the testosterone inside it.)
Following the leak, the International Association for Athletics Federations, track and field's international governing body, said that "gender verification test results will be examined by a group of medical experts." By November, the South African Ministry of Sport and Recreation had gotten involved, politicizing the issue, and IAAF was reviewing Semenya's eligibility for participation in track, period. In the passive construction of IAAF's press release, "The medical testing of the athlete is still to be completed."
It took IAAF a year to accept the conclusion of a panel of medical experts "that she can compete with immediate effect." It took another year, until 2011, for IAAF to finally release its guidelines, which even now are disconcerting.
G/O Media may get a commission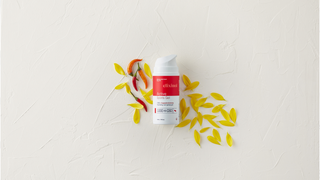 First, "any reliable source" can bring an athlete under gender review, according to IAAF. Once someone narcs on you, you're subjected to a panel's evaluation of your case for possible further medical testing. (This, of course, is to be treated "in strict confidence," unlike Semenya's, which was made into a worldwide spectacle.) If you are recommended for further testing, evaluated, and confirmed for Hyperandrogenism (HA), it gets worse:
In such a case, the Expert Medical Panel may specify conditions under which it would be acceptable for the athlete to compete. These conditions may necessitate the athlete undergoing treatment by her personal physician to normalise her androgen levels and, in such a case, it would be the athlete's responsibility.
There are a lot of unspoken assumptions in that "normalise," especially given that we're dealing with the far end of the physiological bell curve.
Semenya has never commented on what treatments she has undergone, if any, but something has certainly changed: Since her breakout year in 2009, she has never run as fast, and in fact she has steadily gotten slower. Last year she ran her slowest season-best since 2008. And while it's difficult to say if she'll be able to drag her performance out of its tailspin, the trend is ominous.
The uniquely accelerated evolution of her career—from controversial phenom to subject of banal, late-career gossip ("CASTER TAKES A WIFE!") in less than five years—makes it tempting to start musing on her legacy. Who knows how history will look back on Caster Semenya. At 18 years old, she became the 13th-fastest woman ever to run the distance, and she did it in an un-paced championship. She was well on her way to becoming her sport's greatest mid-distance woman ever.
That one-time inevitability seems remote. In some ways, that decline is as important as what came before, particularly if it emerges that she'd been forced to undergo hormone therapy as a condition of returning to her sport.
Just consider that for a second—consider the very real possibility that to make Semenya more of a "woman," the sport decided to make her less of an athlete.
Semenya has not publicly commented on the lobola; when the Daily Sun reached out to her, Raseboya reportedly answered the phone, saying, "Caster is still in training and you can leave a message so I can pass it on to her." The newspaper does cite a recent interview with Semenya, however:
Caster was asked which three items she would take if her house was on fire. She revealed her undying love for Violet and stated that she was her soulmate for life and that is the first person she would think of. "Actually, my fiancée comes first! I would have to save my fiancée. She's the most important person in my life.

"Your partner is there for you to support you. She is the first thing that comes to mind," Caster explained.
[Photo: AP Images]