Listen: No one is saying Nigeria are definitely going to descend into the Group of Death, do battle with three of the top 10 teams in the world, emerge on the other side unscathedish, demolish whatever knockout-stage horrors await them, and take a real shot at this thing. No one is saying that. But, they might.
There is a basic pattern to how soccer has developed in some countries in Africa.
1) First, there is no infrastructure. The country has no money, resources, or people dedicated to allowing citizens to embark on a personal pursuit like soccer.

2) The nation starts prioritizing soccer.
3) A few fluke-seeming stars emerge, who are quickly snapped up to be stars at foreign clubs and heroes at home.
G/O Media may get a commission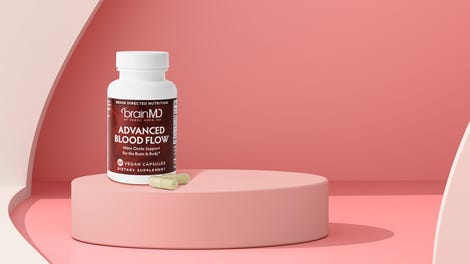 4) Time passes. Infrastructure is developed. The domestic league grows stronger. The children who grew up worshipping early stars become teenagers, are identified by the national team, and placed in the youth national team.
5) That youth national team starts destroying other countries' youth national teams, in competitions all over the world, without mercy.
6) The teenagers on the youth national team become young adults, and the best of the young adults join the adults awaiting them on the full national side.

7) That full national side competes in the World Cup.
8) Wiz.
If men's teams like Ghana, Côte d'Ivoire, and even Nigeria are any indication, the Super Falcons might be overdue, or at least right on schedule, to turn some heads this June. This is the best team in Africa. This has virtually always been the best team in Africa. Since 1991, Nigeria have only lost four times in the Confederation of African Football Africa Women's Championship, while winning the tournament nine of 11 times it's been held. The tournament takes place every two years, but every four years, it's the path of qualification for the World Cup, and so, as the best team in Africa, Nigeria have competed in all six World Cups since the inaugural tournament in 1991. Once at the World Cup, though, they struggle mightily, though, and have crashed out in the group stage all but once.
What might be different this time is that since 2010, the U-20 side has been a world superpower. They finished second in the 2010 U-20 World Cup, fourth in 2012, and en route to finishing second last year, the U-20s did this:
This year, all but four players headed to Canada are under the age of 24. Manager Edwin Okon is mitigating their inexperience by bringing nine players from Nigeria's Rivers Angels, the club he coaches when not on national team duty. This team is electrifying, confident, and close-knit. They have by far the hardest group in the tournament, and will have to take points off of the United States, Sweden, and Australia. It'll likely prove too large a task. But, they might just Do It. They might just rip this tournament apart.
Roster
Goalkeepers: Precious Dede (Ibom Queens), Christy Oheaeriaku (Rivers Angels), Ibubeleye Whyte (Rivers Angels),

Defenders: Josephine Chukwunonye (Rivers Angels), Ngozi Ebere (Rivers Angels), Onome Ebi (FC Minsk), Blessing Edoho (Pelican Stars), Ugo Njoku (Rivers Angels), Sarah Nnodim (Nasarawa Amazons), Osinachi Ohale (Rivers Angels)
Midfielders: Halimat Ayinde (Delta Queens), Martina Ohadugha (Rivers Angels), Ngozi Okobi (Delta Queens), Cecilia Nku (Rivers Angels), Evelyn Nwabuoku (BIIK Kazygurt)
Forwards: Loveth Ayila (Rivers Angels), Courtney Dike (Oklahoma State University), Francisca Ordega (Washington Spirit), Asisat Oshoala (Liverpool), Desire Oparanozie (Guingamp), Perpetua Nkwocha (Clemensnäs IF), Esther Sunday (FC Minsk), Iniabasi Umotong (Portsmouth)
Nickname
Super Falcons
FIFA World Ranking
33rd
Manager
Edwin Okon
How They Play
Nigeria win by lining up in a 4-3-3 and overpowering other team's defenses with lightning counters and vigorously pressing opponents high up the pitch. In the way of attacking options, they have Perpetua Nkwocha, who has scored 80 goals in just 98 appearances for her team, and is considered the best African player to ever live. More frighteningly, they have Asisat Oshoala, who is 20 years old and even better. Oshoala plays for Liverpool and won BBC women's footballer of the year award this year. Last year, she won African player of the year, after she earned the Golden Ball and Golden Boot at the U-20 World Cup in Canada. They also have Francisca Ordega and Desire Oparanozie, who will certainly chip in with goals of their own.
As top-heavy as they are, their defense unfortunately leaves a whole lot to be desired. Their back four is set to flat-out suffer against the murderer's row of strikers the USWNT, Sweden, and Australia are poised to trot out. If Nigeria are to get out of the Group of Death, they'll have to do so in spite of their defense.
But ... they might still get out of the group.
Fixtures
June 8, 4 p.m.: Sweden vs. Nigeria at Winnipeg Stadium
June 12, 5 p.m.: Australia vs. Nigeria at Winnipeg Stadium
June 16, 8 p.m.: Nigeria vs. United States at BC Stadium
All times Eastern