As you might have gathered from the three tiebreaks and the names involved, today's third round match between Nick Kyrgios and Jo-Wilfried Tsonga was a white-hot serve-off. At 1-1 in the third set, Nick Kyrgios fired one particular serve that caught my eye. By this point I was admittedly a little delirious—it's hard to watch these matches on the East Coast—but it was still memorable that this serve went 220 kmh, because that is pretty honking fast for a serve to go, and as fast as any I had personally witnessed this tournament. I will save you the math: 220 kmh is 137 mph. Here is that serve:

You can see the radar reading yourself, and you can also see ESPN's table for the fastest serve each player had hit at that juncture in the match.
Today, hoping to write about the match, I consulted the official match summary provided by the Australian Open website. Here is what it listed as the fastest serves for Kyrgios (left) and Tsonga:
That's incorrect. There are at least two possibilities here:

1) The number displayed on court is not the final authority on serve speed, and perhaps there is some other radar sensor that is relied upon for official stat-keeping purposes;
2) Those in charge of stat-keeping for the Australian Open have made errors in data entry, or at least have analyzed that data incorrectly for the match summary.
G/O Media may get a commission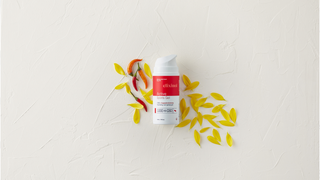 It's sort of hard to believe the former, and the latter seems in keeping with what we now know about the tournament's pattern of technological mishaps: the app has malfunctioned heavily, displaying wrong scores, wrong opponents, and wrong times. Perhaps it is not a coincidence that this year the Australian Open broke ties with IBM after a 24-year partnership. When IBM handles statistics for a tournament, their branding is emblazoned everywhere, especially on the match summary pages. If you want to play a game, try to find the letters "IBM" at least four times on this one U.S. Open match summary. 
What entity is in charge of stat-keeping duties at the 2018 Australian Open? I have reached out to Tennis Australia and will update with their response. This year, the gambling site William Hill has been given prominent billing on the match summaries.

Here's how the Australian Open website explains this partnership, none of which suggests that William Hill directly handles match statistics:

The partnership is in line with Tennis Australia's commitment to being the most innovative Grand Slam. William Hill will work closely with Tennis Australia and the Australian Open to create content and experiences designed to drive fan engagement and extend reach worldwide.

Founded in 1934, William Hill is one of the most trusted, recognised and respected betting and gaming brands in the world. Today, William Hill employs more than 16,000 people and continues to lead the industry by investing in new technologies, innovation and integrity.
Stat-keeping is not easy work, and some of it is still done by hand, almost artisanally, as Carl Bialik thoughtfully explored over at FiveThirtyEight. But serve speed? That's just a radar sensor doing what it does. Whatever the root cause of this error—be it some hardware issue with a sensor that seemed to be working just fine on TV, or some issue with how the data is being analyzed— it is slightly troubling. If the tournament-provided match summary can't be relied upon for cut-and-dry figures like serve speeds, this doesn't inspire much confidence in anything else. My first draft of the first sentence of this blog ended with the words "with 28 aces apiece." It no longer does. Why would I want to tell you that if I don't entirely believe it myself?
If you have spotted other noteworthy errors, or have some ideas as to what might be causing them, let me know.