Just when race relations in the United States seemed all hunky-dory — welcome to the White House, Mr. President — a swim club in Philadelphia kicks out 60 minority campers because they would "change the complexion" of the club.
That's not a misquote or some gotcha journalism, either. Sixty-five campers, all African-American or Hispanic, arrived at the Valley Swim Club in lovely Huntingdon Valley, where they were scheduled to make weekly trips for the summer. Some of the campers claim they were asked what they were doing at the club, but they still stayed for an hour and afterward, the club's president was "apologetic" for his members' whispers. Just a few days later, though, the campers' membership check was "refunded," which meant they were no longer welcome. Then came a statement from the club — not an out-of-context sound bite, mind you, but a poorly-worded, written defense:
"There was concern that a lot of kids would change the complexion … and the atmosphere of the club," John Duesler, President of The Valley Swim Club said in a statement.
To be fair, changing the grounds' atmosphere can mean a lot of things. For a small club, the blitz of 65 children might have been overwhelming. Or, the kids were minorities and everyone freaked out.
Naturally, the Daily Kos is all over the story, piecing together relevant excerpts from all of Philadelphia newspapers (they still exist!) and radio stations. But why read digital ink when you can read the local blog The New York Times linked to this morning?
The Valley Swim Club is a nice Sunday morning jog from my house, and the type of people who make up the membership are the ones who joined to get away from all the Negroes who might pollute the city pools. So this story is not surprising. What's surprising is how surprised everyone seems to be that this actually happened. Obviously they don't read black blogs. And they certainly don't keep up with the racism chasers. If they did, they would realize that we can't keep up. Racism is all over the place, and chasing it is becoming just too damn hard.

Holla at the folks at The Valley Swim Club and let them know that in the age of Obama even little Negroes should be able to swim in peace.
G/O Media may get a commission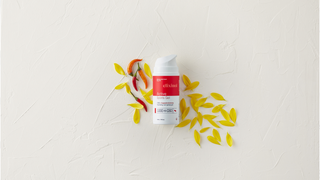 Word?
Montco swim club accused of racial discrimination [Philly Inquirer]
Pool Boots Kids Who Might "Change Complexion" [NBC Philadelphia]
Valley Swim Club: Day Two [Daily Kos]
I thought black folks couldn't swim [The Field Negro]