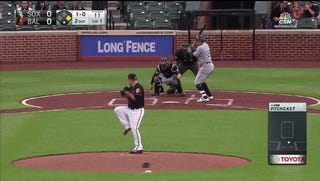 The first-place Chicago White Sox knocked Baltimore Orioles starter Wade Miley out of the game tonight, using the unusual method of repeatedly attacking him with sharply-hit balls. The GIF above shows Avisaíl García, currently leading the league in batting average, getting Miley right in the leg in the top of the first inning; the one below shows José Abreu, the immediately preceding batter, nailing him in the wrist.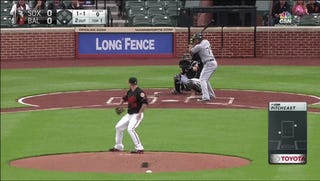 CSN's Dan Hayes pointed out a painful statistic:
Disclosure: The author of this piece has been provided Gordon Beckham's used footwear by the Chicago White Sox. His opinions are his own.