With a growing number of European NHLers threatening to stay in foreign leagues after the lockout, maybe it's time the fans did too. After all, the Kontinental Hockey League—the consensus second-best league in the world—has made it easier than ever for North American fans to follow the action. They've got English-language highlights on their Youtube page, a nifty English website, and a TV deal with ESPN.
In some ways, the KHL is even better than the NHL. They named their championship trophy—the Gagarin Cup—after the first human in outer space, not some masonic colonial governor. The KHL features the best parts of North-American style hockey (scoring, savage fights), without all the boring, pointless stuff (dump and chase, defense).
They even hired beloved American actor and director Tommy Wiseau to provide color commentary:

The essential decision when becoming a KHL fan is picking your surrogate team. Some of you can just follow your favorite players abroad. But if your favorite player is a too-good-for-Russia racist like Sidney Crosby or you're one of those people who always inexplicably roots for the worst player on your team—that one plug too crappy even for the KHL—you'll need different criteria. Each week I'll break down three teams for your rooting consideration.
G/O Media may get a commission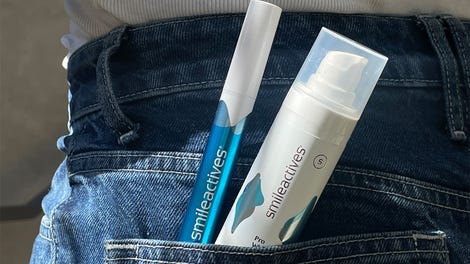 58% off
Whitening Powerhouse Pen & Gel Duo
SKA St. Petersburg: The offensive juggernaut. Captained by probably the NHL's best power play forward, Ilya Kovalchuk, SKA leads the league in scoring thanks to their special teams, with 24 power play goals and seven shorties. Kovalchuk has succeeded his entire career in spite of playing to every stereotype of the lazy Russian player: shaky defensive effort masked by explosive skill, which is exactly what SKA gives you.
Notable NHL players: Ilya Kovalchuk, Sergei Bobrovsky
Recommended for: Devils, Penguins, Oilers, and Blue Jackets fans
Dynamo Moscow: Basically the Caps. There's a comic book called Superman: Red Son, set in an alternative universe (Earth-30) in which baby Kal-El's rocket landed in Siberia instead of Kansas. Superman flies around with the hammer and sickle on his chest and Batman wears an ushanka. It's a good time.
Dynamo Moscow are the Washington Capitals of Earth-30. Housed in the Russian analogue of Washington D.C., Dynamo boasts a top line of Alex Ovechkin, Nicklas Backstrom, and Mikhail Anisin, Earth-30's Patrick Kane.
Notable NHL players: Alex Ovechkin, Nicklas Backstrom
Recommended for: Just Capitals fans, really
Lokomotiv Yaroslavl: The feel-good story. Just one year after its plane crashed, tragically killing the entire team, Lokomotiv returns to the KHL and, amazingly, to contention. Lead by former Hurricanes assistant Tom Rowe, and a handful of former NHLers, Lokomotiv's success sells itself.
Notable NHL players: Dmitry Kulikov, Semyon Varlamov
Recommended for: Panthers and Avalanche fans, people with souls
Highlight gifs:
Ovi's head breaks a pane of glass.
Nik Zherdev proves it's true what they say about KHL defensemen...they suck.
Pekka does Pekka things.
Ilya Bryzgalov derp of the week:
Crowd shot of the week:
See top (via Reddit).
Upcoming American TV schedule:
Oct. 26: Dinamo Minsk vs. Barys Astana (1:00 and 8:00 PM EDT) on MSG
Oct. 29: Dynamo Moscow vs. Dinamo Riga HD (11:30 a.m. EDT) on ESPN3
Oct. 31: SKA Saint Petersburg vs. Dinamo Riga (1:00 and 8:00 PM EDT) on MSG