Yesterday, everyone but rival SEC partisans fell in love with the Texas A&M quarterback, a goofy-eared, smiley kid that beat the nigh-unbeatable Alabama football deathstar with an excitability and intuition that finally made good on the old "He's just like a kid out there!" announcer trope. That young man was Johnny Manziel, and if college football isn't your thing, you probably have no idea who he is. In that case, gather round! Knowing may just make your life a bit better.
Fine. Who is he?
Johnny Manziel is the redshirt freshman quarterback for the Texas A&M Aggies, a program whose football history caused some to joke that its exit from the Big 12—Texas A&M had been a Big 12 stalwart since 1996, but moved into the SEC this past year—had actually improved the quality of the old conference. The Aggies are still often viewed as fraudulent members of their new conference by SEC fans who know that they only really have one thing to be snobby about, and milk it for all its worth.
Along with the program (8-2, 5-2 SEC), Manziel is having a better year than anyone expected: he was well-regarded coming out of Tivy High School in Kerrville, Texas, but ESPN called him the 78th best quarterback in his class, and Rivals had him as only a three-star recruit. A redshirt season and a crowded QB field at Texas A&M didn't do him any favors; as the San Antonio Express-News put it, "As of last spring, he was second-string with a chance to become third." It was mid-August when Aggies head coach Kevin Sumlin named Manziel his starting quarterback after a summer of battling it out with four-star recruit Matt Davis and the only experienced QB on the roster, former Ryan Tannehill backup Jameill Showers. Manziel won, raising some eyebrows in the process, and has been both winning in the conventional sense and #winning in the Internet sense ever since.
Is he any good?
Eh, he's only having one of the best college football seasons of all time. Clay Travis put it well after last night's game:
Tebow put up 3970 total offensive yards when he won the Heisman trophy as a sophomore. It was a season's performance I thought I'd never see the equal of and Manziel has already rushed for more yards than Tebow did in that year. He's going to throw for more yards as well. And Manziel's win on the road at Alabama dwarfs any win that Tebow had as a sophomore, when his Gators went 9-3 in the regular season.
G/O Media may get a commission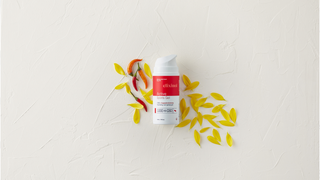 Travis goes on to argue that Manziel may well be headed for the best single season at quarterback in SEC history, eclipsing the afformentioned Tebow season, along with Cam Newton's Heisman-winning year in 2010. In 10 games so far, Manziel has thrown for 2,780 yards and rushed for 1,014—he's averaging over 100 yards on the ground per game—with 18 TDs through the air and 15 on the ground. If he were a running back, his rushing totals would make him the 23rd best in the country, and he'd have a better yards per carry average than all but two of the backs ahead of him. He's currently the leading rusher in the SEC. He has the 20th most passing yards in the country—again, with fewer attempts than many of those ahead of him—and let's not forget: the Aggies have the second highest strength of schedule in the FBS. Manziel isn't just impressing fans and analysts—he's going into places like Ole Miss, Mississippi State, Auburn and Alabama, and just ruining seasons.
OK, nice numbers, but who cares? College football stats aren't always what they seem.
The great thing about Johnny Football™: he's fucking fun to watch. As Trevor Matich noted during the post-game last night, Manziel will run right at defensive ends, just to freeze them. He thrives in chaos, he extends plays, he's faster and more athletic than practically every quarterback in the country. He makes size seem like a liability, because defenders can't catch up. We won't even say it, but it's been said plenty.
That thing where he runs right into some defenders, and makes the rest look slow and fat? On full display against Alabama yesterday:
The line on Manziel is that you're better off keeping him in the pocket. Here, though, he makes a head fake to his halfback, settles back into the pocket and throws Kendrick McNeal open near the goal line.
And right when it seemed like Alabama had a little momentum? Manziel rolls out and puts a perfect amount of touch on a throw downfield—then makes an even more ridiculous throw, leading Malcolm Kennedy right into the endzone for the backbreaker:
The kid's pretty solid. Manziel's playing in Kevin Sumlin's version of the Air Raid offense, yeah, but he's showing physical chops that previous system quarterbacks just didn't have.
Does he have any "off-the-field" issues?
Oh-ho-ho-ho-ho...Yes. Back in June, CBS Sports wrote this:
In April, Texas A&M coach Kevin Sumlin refused to name a starting quarterback at the end of spring practice, preferring to extend auditions through the summer and into preseason practice. Friday morning, his decision may have been made a little easier by redshirt freshman Johnny Manziel, who was arrested and charged with three misdemeanors following an early morning fight.
Sumlin started Manziel, as we now know, and we got his timeless, shirtless mug shot:
The three misdemeanors were for tax evasion, cutting branches off his neighbor's sycamore, and driving too slowly on the freeway. Or, wait—no:
Manziel, a 19-year-old from Kerrville, Texas, was arrested at 3:24 a.m. when an officer on bike patrol came across a group of people surrounding Manziel and another man throwing punches in an intersection just off campus. The officer broke up the fight and asked Manziel for his ID, which listed Manziel as 21 years old. Skeptical, the officer questioned Manziel about his birthday; after several mixups over the year he was supposedly born, police found two other driver's licenses in Manziel's wallet, one fake and one real.
The article goes on to say, "[W]hatever shot [at starting] Manziel still had before today, it just got much, much longer," which, right. Even now, there are still doubters:
Awesome.
What was he for Halloween?
Is He Going To Win The Heisman?
Last week, the ESPN "experts' poll" said the leader was Kansas State's Collin Klein in a close race with Oregon's Kenjon Barner. A Fox poll last night, after the A&M game, asked viewers to pick their Heisman winners—among Barner, Alabama's A.J. McCarron, Ohio State's Braxton Miller and Notre Dame's Manti T'eo. On the season, Manziel has a slightly worse passer-rating than both McCarron and Klein. He may not win the Heisman, alas. But Klein is 23, and McCarron 22, and Manziel won't be 20 until December. He has a little time if he wants to stick around College Station and pick up a trophy, and he'll probably have a better birthday than either of those guys anyway.