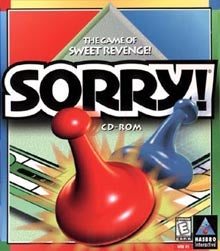 Welcome to Heartfelt Fridays, where the wheels of justice sometimes turn rather slowly, especially when it comes to soccer. But in the end, truth always prevails. Let's take a closer look, shall we?
FIFA president Sepp Blatter apologized to Australian soccer fans for their country's second-round loss at the World Cup, saying Australia deserved to beat Italy, the eventual champion. "The Socceroos should have gone into the quarterfinals in place of Italy," Blatter said. "They were up to beat Italy."
Somehow we don't think that makes Australian fans feel much better. Or, to paraphrase Jack Handey, "It takes a big man to admit when he's wrong. And it takes a bigger man to throw a glass beer mug at that man."
But we're not done. The past week contained further tearful regret:
• "Sorry one of my girls' soccer players used her hands." — Wallkill High athletic direction Jeff Hartman.
• "I personally apologize for scewing up that joke." — John Kerry
• "Sorry about all the crowing." — Gamecocks
• "Sorry I aimed a shotgun at you for making a mockery of my crossover move." — Salt Lake City cop