On the Chargers' "Salute to the Military" night—well, let's stop for a big parenthetical right here. (It makes me wonder how much the Chargers actually care about the military, if they choose to salute them at the single worst attended and lowest quality game of the year, the final preseason game in which starters barely play. You'd think if a team really valued the armed forces, they'd give them a bunch of tickets to a good game, an in-demand game, and not one at which they have tens of thousands of unsold tickets. On the bright side, at least the Chargers are no longer taking money from the Department of Defense to hold these military nights.) On the Chargers' "Salute to the Military" night, Colin Kaepernick and Eric Reid knelt during the national anthem, and the sun still managed to come up this morning.
Standing to Kaepernick's left, with his hand over his heart, was former Army Green Beret Nate Boyer, who earned a Bronze Star in Iraq before spending last year's training camp with the Seahawks as a long snapper. Kaepernick invited Boyer to the game after reading Boyer's open letter in the Army Times earlier this week.
Boyer understood all along what so many people didn't: Kaepernick's beef isn't with military members. Before the game, Kaepernick, Reid, and Boyer spent 90 minutes talking about avenues of protest. In the end, they settled on kneeling instead of sitting—a conscious decision to display respect and dissent at the same time.
"We were talking to him about how can we get the message back on track and not take away from the military, not take away from pride in our country but keep the focus on what the issues really are," Kaepernick said. "As we talked about it, we came up with taking a knee because there are issues that still need to be addressed and there was also a way to show more respect for the men and women that fight for this country."
Kaepernick stood for "God Bless America," clapping after the song, and applauded at the periodic breaks to honor military members in attendance. After the game he announced plans to donate $1 million to a number of community organizations, and said he will continue his protest until he sees meaningful change.
Eric Reid, the third-year safety and Niners' NFLPA rep who joined him in his protest, said Kaepernick's (physical and metaphorical) stance is about respect for what the flag represents.
"He is taking advantage of the platform that he's given to bring awareness to a worthy cause," Reid said after the 49ers' exhibition game Thursday against the San Diego Chargers. "What's more American than that?"
G/O Media may get a commission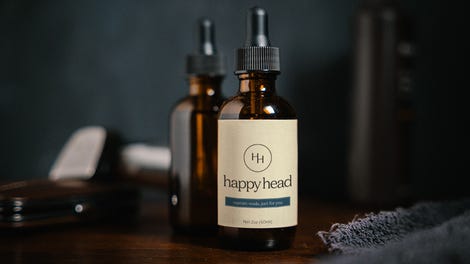 Dissent has always been more patriotic than indoctrination.