Sometime between putting on his Halloween outfit—a cowboy ensemble, complete with the requisite hat, plaid shirt, cutoff jean shorts, and expensive leather boots borrowed from his Texan roommate—and this exact moment on the college-dorm dance floor, with the becostumed masses sweating to Fetty Wap, Ben Huffman misplaced his wristband. Not a terrifying prospect, normally, but this was no ordinary wristband, which is why the sophomore distance runner on the track and field team got down on all fours amidst a swirling forest of limbs, frantically searching the beer-splattered floor for a small black strap.

If a shoe got to the wristband first, Harvard's athletic department—the entity footing the bill for WHOOP, a continuous-monitoring wearable device that tracks, among other things, heart rate and heart rate variability, fatigue and sleep cycles, plus data that users input related to alcohol intake and various physical activities, down to their sexual exertions—would be out thousands of dollars.
It was 2015 and the venue was Currier House, a dormitory roughly a 20-minute walk northwest of Harvard Yard. Huffman and his companions, fellow teammates strapped with WHOOPs and dressed as Scooby-Doo, Julius Caesar, Princess Leia, and a penguin, had made the trek because Currier has a distinct advantage over other residence halls: the appropriately nicknamed "Ten-Man," a suite of 10 single bedrooms connected to a large common area, perfect for partying.
Beyond the issue of Huffman dropping a pricey piece of technology officially adopted by the athletic department just one month prior was the fact that WHOOP aggregated the data it collected and displayed it on a team "dashboard," viewable by Huffman's coach on his phone or computer. The devices were supposed to be worn 24 hours a day, so if Huffman lost his for too long, there would be obvious gaps in monitoring that he'd rather not have to explain.
As it turned out, Huffman's roommate, who was also on the team, had left Currier earlier, but before he did, he noticed a couple of WHOOPs on the floor, totally intact. This was announced in a group email among teammates, which meant that while Huffman and another forgetful teammate endured merciless teasing at practice the next day, it was a small price to pay, considering his coach was none the wiser, or, at least, had opted not to inquire further about the unusual data the devices had emitted. Huffman had just been introduced to the reality of continuous monitoring.
G/O Media may get a commission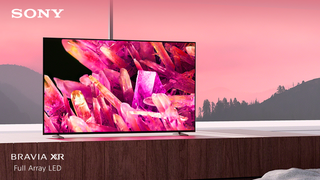 $400 off
Sony 55 Inch 4K Ultra HD TV X90K Series
---
WHOOP is already used by athletes like LeBron James and Michael Phelps, but it has also made its way into the college market, an enormous opportunity for the company that goes well beyond the 30 or so teams in each pro sports league. It's been available to elite-level athletes for a little over a year and a half, and a consumer version came out in late Nov. 2016. In that time frame, WHOOP has been adopted by 50 teams at 12 schools, up from 27 teams at seven schools just last summer, according to a spokesperson. The spike in use makes sense. WHOOP is the most ambitious continuous-monitoring device on the market, designed to examine your sleep and fatigue and, ostensibly, help you do better in a given sport.

WHOOP, though, doesn't help the people who actually wear it nearly as much as it does the institutions and coaches who invest in it. Wearing the device puts a student-athlete's personal privacy, standing on the team, and future in pro sports at risk in exchange for what is currently an unverified boost in performance. Continuous-monitoring data can not only indicate that you're not sleeping, but why, and the data are shared with coaches, who, along with athletic administrators, are ultimately given the final call on establishing the sharing and privacy settings they feel are best.
WHOOP, whose manufacturers give vague and evasive answers on these issues, may believe otherwise—that student-athletes are part of the conversation—but there is an inherent power imbalance at work that has not, and perhaps cannot be, addressed. NCAA athletes aren't paid to work around the clock to become the best in the world at a given sport; they are not attended by trainers who work directly for them; they are not backed by players' unions with their best interests in mind; and their voices and their rights are essentially unheard and unprotected.

There have already been real-world examples at well-known schools of coaches walking a fine line between making the use of monitoring devices mandatory and leaving it "voluntary"—and of teammates being privy to intimate details of one another's sex lives and other late-night endeavors. Potential professional ramifications loom as well, including what appears to be a loophole in the new NBA collective-bargaining agreement that could open the door for a college athlete's wearable data to be shared with a pro scout or coach. And though there are some relatively easy solutions to help protect the rights and privacy of student-athletes prior to even receiving the devices, months of reporting for this story—including multiple interviews with WHOOP's CEO—make clear that no such solutions are being seriously considered.
Thus far, WHOOP has been most popular among non-revenue NCAA sports like swimming and diving, tennis, and track and field, but it's creeping into football and basketball too. Some programs have maintained that they aren't interested: "We don't want to have anything to do with that," says Mike Curtis, a strength and conditioning coach for the University of Virginia men's basketball team. "That's a slippery slope." But two schools in particular—Harvard and Tennessee—have decided to invest in a major way, and the results have varied from occasionally encouraging to downright Orwellian.
---
From time to time, Harvard's coaches come together to chat about mostly mundane logistics, or to swap ideas. The topic on one particular day in the spring of 2015 was WHOOP; specifically, if there was a way for the athletic department to try to strike some sort of package deal with the company to buy its wristbands at a discounted price. It was a major investment, after all—each device costs between $1500 and $5000. (The large range reflects the varying levels of analytics and assistance WHOOP provides teams.) Considering that WHOOP's CEO, Will Ahmed, was a Harvard grad and a former varsity squash player, some sort of alumni discount seemed logical. But then, according to a source close to Harvard's athletics department, one of the coaches made an unusual proclamation: He planned to make WHOOP mandatory for his entire team. That meant if a player didn't want to wear it, he or she would be kicked off the team. The eight or nine other coaches in the room eventually talked him out of what was dangerously close to becoming the first wearable-device controversy in college athletics.

The idea for WHOOP originated during Will Ahmed's junior year in 2010-11, when he became intrigued with how fatigue and lack of sleep affected his athletic performance. By his senior year, he was pitching Harvard coaches on the general idea of WHOOP (a name intended to express a feeling of excitement), then called Bobo Analytics. He enlisted the help of John Capodilupo, a sophomore with a concentration in computer science, who could provide the technology expertise Ahmed needed. Capodilupo dropped out of school, as Harvard entrepreneurs are wont to do, and became one of WHOOP's three co-founders, along with Ahmed and Aurelian Nicolae (class of 2012), who provided an engineering background. Their timing was fortuitous—the university had just launched the Harvard Innovation Lab, which provides valuable tech resources and Ivy League connections to enterprising students. The lab needed, well, people to actually use it, and Ahmed and company needed a 3-D printer. It was, as Capodilupo puts it, "a symbiotic relationship."
In addition to tracking regular heart rate, ambient temperature, skin conductivity (how much you're sweating), and sleep, the co-founders wanted to detect heart rate variability, which Capodilupo describes as the "measurement of the variance in time between successive beats of the heart." A high heart rate variability is a good thing, and means your body is more prepared for exercise. Lower heart rate variability indicates you might need to rest. Combine that knowledge with information on someone's sleep cycles and, WHOOP's creators believe, you can get a pretty accurate representation of fatigue levels and readiness to perform in any given sport.
It was during the 2013-14 season that the squash team, one of Ahmed's test subjects at Harvard as he worked through a couple of gargantuan prototypes, provided what he considered to be a breakthrough: Every player decided to quit drinking alcohol based on the device's analytics. "They saw how low their recovery scores were not just a day after drinking, but two or three days after drinking," Ahmed says.

Behavioral changes are the driving force behind continuous monitoring. WHOOP spits out data in the form of a variety of scores. There's a strain score, constantly updating after you exercise or even just sit through a class; a sleep performance score that tells you how much sleep you got and how much you'll need the next night; and a recovery score that tells you how prepared you are for the day ahead. WHOOP also asks questions about alcohol intake, caffeine intake, whether you stared at blue lights before bed (studies show this makes it harder to fall asleep), and, yes, whether you had sex. Users are supposed to look back at certain days and deduce from the data whether behavior in those areas had negative effects on different scores. That was a major selling point as Ahmed continued to shop his wearable.
By the summer of 2015, the full-fledged version of WHOOP was nearly ready for launch and had been cleared by the Harvard athletic department for a major investment. Seven of the school's teams bought into it, including track and field/cross country and Jason Saretsky, its coach. Saretsky had originally pitched his athletes on the device in late April of that year, then rolled out a beta trial for a couple of volunteers through the fall.
Ben Huffman, the aforementioned cowboy at the Halloween party, was not one of the beta testers, but as a member of the men's distance team—which is what Saretsky personally oversees—he was placed in the precarious position of being strongly encouraged to wear WHOOP. Though his coach (and Huffman himself) made clear that WHOOP usage was and is voluntary, that word can mean all sorts of things in the pressure-filled world of elite athletics, where athletes are dependent on their coach's judgments. When the fully functioning version of WHOOP was first introduced, Saretsky says, the athletic department budgeted for 30 units for his athletes, and men's distance runners ended up using an enormous chunk of them. (There are roughly 100 people on the track and field team.) The women's distance runners were told about WHOOP around the same time as the men, but weren't asked whether they wanted to use the product. If they had been asked, it would've been a tougher sell—multiple sources with knowledge of the team said the consensus among the women's distance runners was that they were far less inclined than the men to commit to WHOOP. (A few women's distance runners have since chosen to sign on, and there are also women sprinters wearing WHOOP.)

Huffman has stuck with WHOOP, and, ironically, he spent this past summer interning for a different wearable device company. Those experiences have given him a nuanced view of the pros and cons associated with continuous monitoring. He admits he was skeptical at first, as were some teammates, about how the coaches were going to use the data WHOOP collects. He had real privacy concerns, exacerbated by the Halloween party. "A late night, whether you're studying or partying, it's going to happen," Huffman says. "I would say it's a pretty big part of this whole conversation."
Coaches and athletes eventually developed a better rapport and an open dialogue about the obligations—academic and significantly less so—that college life sometimes presents, Huffman says. And as the season went along, he became particularly interested in the competitive aspect of WHOOP. He and his roommate—also a runner—would keep up with how long they were working out, and even how long they were napping, in the hopes of one-upping each other with various scores. "It's crazy to think that just wearing that band makes you that conscious of the decisions you're making," Huffman says, "but that's really what it's designed to do."
He wasn't the only person to express that sentiment. Conor Haughey, a recent Harvard grad who played on the tennis team, noted that on a week-long training trip shortly after the devices were given out, he and his teammates found themselves passing the time by doing extra exercises at all hours of the day to beat one another on the team dashboard. "Some guys were obviously being idiots about it," Haughey says, "but I think it was great for us."
The dashboard led to unintended psychological side effects, though. After some complaints, settings were added to allow certain athletes to block scores from themselves on the days of events or games. Not everyone wanted to wake up and see that they weren't fully recovered, which could lead to a self-fulfilling prophecy. Some athletes also requested that their data be blocked from their teammates. The reasoning had to do with more than the aforementioned psychological side effects. "We have a leaderboard, and you can see everyone's recovery scores from the night before," Huffman says. "If you don't wear (WHOOP), it's just no score. The joke was if you look on Saturday morning and three or four guys have no scores, you know who went out last night." In other words, even the absence of data could be harmful to an athlete's standing.
Haughey's coach, Dave Fish, outfits his entire team with the device, which raises the question of just how voluntary it really is. But Fish insists he doesn't overanalyze the data. He's also made a point of not forcing athletes to actually keep up with WHOOP, something Haughey confirmed from his time on the team. Only half of his teammates consistently wore the wristband, and that was a non-issue with the coaching staff. Harvard's ski team (yes, there's a ski team) coach, Chris City, opted for a different approach, telling his athletes up front what information he would be able to see, and then making it optional to wear. He estimates 80 percent of his athletes decided to use the devices in 2015-16, and that about half of that number kept up with them.
Harvard administrators did take a proactive step—multiple coaches interviewed for this story confirmed a list of written protocols they're supposed to abide by to protect athlete privacy. (Harvard declined multiple requests to share these protocols). In an email exchange, associate athletics director Tim Williamson wrote, "Anything that occurs on the athletic fields or during a strength and conditioning workout is completely fine to analyze, however, we feel that information that could be collected outside of athletic commitments should remain private to the student-athlete." Huffman was told at the start of the 2016-17 school year that his coaches could see his overall recovery score, but not individual data on his heart rate or how many hours of sleep he got. If that's the extent of the written protocols, it's a helpful layer of privacy, but not enough. A coach could still determine whether an athlete was running low on sleep or didn't wear the device the day before, or infer if they were, on their time, doing anything else that wasn't quite what their coach wanted them to be doing.
---
The potential for wearables to be used against NCAA athletes goes much deeper than a coach's knowledge of, say, whether a student was out late. A coach could suspend someone for drinking the night before a big game, or for some other reasons; an athletic department could remove a scholarship after a medical issue is revealed—especially worrisome given the existence of wearables that track body movements and heart rate. (WHOOP, for the record, insists that it's not a medical device, a dubious argument to make given all the vitals it delivers.) Take it another step: Let's say an athlete declares for the NBA draft, and his data is shared without his permission by a college coach to a friend in the pros who's looking for an edge in scouting. Maybe that friend finds something in the data he doesn't like, and that news gets around the league. The athlete could lose a shot at a pro career. It's not as far-fetched as it might sound. Case in point: The NBA recently came to terms on a new collective bargaining agreement, which includes an entire section on wearables. The players' union and the NBA established a joint advisory committee specifically to "review and approve wearable devices for use by players." They also agreed to a provision establishing that "the data may not be considered, used, discussed or referenced for any other purpose such as in negotiations regarding a future Player Contract or other Player Contract transaction (e.g., a trade or waiver) involving the player." The penalty for doing so is $250,000. But the language unintentionally allows for a loophole—incoming rookies aren't mentioned.

"They can't give protection over how a third party, whether it's the NCAA or somebody else, uses the data that they're able to gather over those players," Gabe Feldman, director of the Tulane Sports Law program, says. "I think this would only apply to NBA players who use these devices while under NBA contracts."
For decades, the NCAA and its schools have been involved with scandals—too many to even begin mentioning—that range from the embarrassing to the horrifying, and they nearly always share at least one commonality: an abuse of power, or a lack of oversight. But current and former NCAA athletes rarely speak out against coaches, not just due to the inherent culture of sports, but because there is so little advantage in doing so and in part because unlike pro athletes, who are employees and represented by players' unions and high-priced lawyers, college players aren't unionized. One of the few voices consistently speaking out on the issue is Ramogi Huma, president of the National College Players Association, which fights for student-athlete rights. Huma, a UCLA linebacker in the late '90s, was behind the movement to unionize football at Northwestern, which came up short in August of 2015.

"To push back against some of these policies, it can almost feel insurmountable," Huma says. "The path of least resistance is to change your major, to put on these monitoring devices, to get hit in practice with basketballs."
---
Tennessee swimming and diving coach Matt Kredich will be the first to admit his team's initial handling of WHOOP did not go according to plan. In the fall of 2015, roughly 15 student-athletes were given the device, and red flags began popping up everywhere. Coaches and student-athletes alike could see what time each individual WHOOP wearer was going to sleep and how much sleep they actually got. But all the subjective data each person entered—including how many alcoholic drinks they consumed on a Friday night, and if and how long someone had sex—was also right there on the team dashboard for all to see. This was Big Brother on a level that no one, including Kredich, could have anticipated. "That's on me as a coach," Kredich says of failing to immediately address the privacy component. "They're sharing some really personal information."

The reasoning for initially having totally open privacy settings could perhaps be chalked up to a miscommunication. Kredich first heard about WHOOP through Erik Vendt, a former Olympic swimmer who's now WHOOP's elite performance manager—essentially their lead salesman. Vendt impressed Kredich enough for the coach to take the device to his athletic department, which ended up expanding its original budget to purchase 50 total units. (Soccer and football players are among the others using it.) According to Vendt, who frequently visited Tennessee in the weeks and months that followed, he made clear to the swimming team that it should try the devices out for two or three weeks, then report back to him and to Kredich with the privacy settings that made everyone most comfortable.
From day one, however, the openness of it all was "the elephant in the room," says Tyler Mills, a senior on the team. Athletes would take off the straps if they went out on the weekends, and felt generally uneasy about how the data was being shared. They eventually went to Kredich with their concerns, and, to his credit, he moved quickly with Vendt's help to tighten up on what metrics he could view.
Every Tennessee athlete interviewed said they were satisfied with the changes he made, which included blocking the subjective data from being seen by himself and others, dividing up the men's and women's team dashboards, and eliminating the ability to monitor specifics about sleep patterns. Still, the initial shockwaves led five of the original 15 athletes to turn in their devices. There were other reasons, such as general apathy about keeping up with it, and, in the case of recent graduate Sean Lehane, skepticism about whether WHOOP was particularly accurate. (Even if it was, he didn't like how he was affected mentally when he'd wake up to low recovery scores.)

Amid the uneasiness, there were some positive results. Kredich especially touted the improvements of now-senior Kira Toussaint. At first, Toussaint had some of the lowest recovery scores on the team, but she was persistent about checking the data and adjusting her sleep and workouts based on the results. Her conditioning improved, and she started posting better scores. By season's end, she had broken a couple of school records, and later nailed a qualifying time good enough to send her to the Olympics in Rio, representing the Netherlands. "I have no doubt that if she had not changed her sleep and recovery habits, and if we had not been able to be responsive to what we saw as low recovery scores, there's no way she would've made that time," Kredich says.
In Kredich's defense, he didn't shift the blame on issues of privacy to Vendt or the company itself, though he could have. The mistakes he made, though, were serious, and in exactly the way one might predict. In a moment when he was perhaps too candid for his own good, Kredich admitted that he "nudged" certain student-athletes to try WHOOP in its first year, though he maintains it was voluntary. Whether he wanted to nudge is a different story; the athletic department urged him, he said, to look for athletes whom a millisecond of improvement in the pool could be the difference between winning a race and coming up just short. Athletes were—and still are—acutely aware of that directive. "If someone wants to use it they can, but it's more so the better [athletes] on the team that are using them now," says redshirt junior Evan Pinion, who stopped wearing WHOOP last summer.'
---
WHOOP's office is just a stone's throw from Fenway Park. Will Ahmed and his staff outgrew their old spot, and, as any startup would love to brag about, had to temporarily stop hiring people when the place became a fire hazard. They've since grown to around 50 full-timers, including a software and data analytics team and a sales team. During my visit to the office last summer, the company emphasized that the device is having a positive effect, citing an internal study of 119 Division I athletes from September 2015 through January 2016 showing an increase in 42 minutes of sleep per night, an 86 percent drop in caffeine consumption, and a 79 percent decrease in alcohol consumption. Of course, questions about the difference between an athlete choosing to drink less alcohol and coffee for his or her own benefit and being coerced or pressured into doing so linger over any such statistics. And the use of such subjective data obfuscates another issue, which is whether or not WHOOP actually works.

It's fair to say the company has invested significant time and effort into making its product as accurate as possible, which is especially difficult for a wristband that measures heart rate and your REM cycles. But it's also fair to say WHOOP hasn't yet been validated on the same level as Fatigue Science Readibands and other actigraphs (devices that measure sleep/activity). In fact, all of its publicly available validation comes from white papers and case studies.
"It's definitely a tricky area because you never want to say, 'WHOOP is great because WHOOP says WHOOP is great.' So we are working with third parties and we've been giving them WHOOP devices and asking them to validate," says Emily Breslow, WHOOP's analytics manager. "We don't make any kind of medical or health claims, so we haven't gone through a process that is at that level of rigor … But with that being said, I think that we do see serious athletes making important training decisions based on what we give them, and we do take that very seriously, so we don't really do stuff that we think isn't ready. And we are working internally and externally to make sure that everything we say is as accurate as possible."
Reassurances aside, questions remain, and not just about WHOOP's efficacy. Why is the device distributed to athletic programs without any privacy settings in place? WHOOP has the tools to make those changes as they're requested, but why let it get that far in what is clearly an unbalanced power dynamic between coach and athlete?

Co-founder John Capodilupo, 25 years old with dark, unruly hair and a beard that looks like it comes and goes depending on how busy he is, takes a stab at that question. "It's just working with each team and what they're buying the device for," he says. "Nobody really sets out and says, 'I want to see every single person's heart rate all the time."'
Truth be told, there are more than a few coaches who would kill for that much information. So the question is posed again in a slightly different way: Should sleep-monitoring devices be delivered with pre-set privacy limits to help safeguard athletes? "There's no technical reason why not," Capodilupo says. "We realize this is an issue, and we're taking steps to minimize its impact."
Fast-forward to February of this year, and it doesn't appear any steps have been taken. When the same topic is raised to Will Ahmed, he demurs: "It's monitoring things that have never been done before, so there's going to be disruption whenever you introduce new technology like that," Ahmed says. "I think what's been refreshing is seeing teams work through what are the right privacy settings for them, have an open dialogue about it, so if there are issues initially, they can be resolved."
That sort of response doesn't fly with Huma, the players' rights advocate, who contends that continuous-monitoring devices are simply another tool the NCAA, universities, and coaches can use to exert control over athletes. "These companies, on some level, are taking advantage of the fact that they can be forced to use their products without the means to push back and say, 'I don't want to.' I think these companies need to back off," he says.
Huma would prefer a world where WHOOP stays out of college athletics entirely, but if it's here to stay, his proposal is to make it a purely consumer device for everyone, meaning any information shared between student-athlete and coach would have to be genuinely voluntary. At this point, that already seems untenable. "I won't go back to training blind to how my body is feeling," Huffman says. Over at Tennessee, Kredich believes his team has worked out the kinks and concerns, and after observing improved results with some of his swimmers in WHOOP's initial season, he's using it again this year.
At the center of the unbalanced power struggle for which WHOOP and other devices can serve as a synecdoche is a word given too much credence in college sports: Trust. It was a point raised by half a dozen athletes and coaches interviewed for this story. It's not something Huma and others buy into.
"Oh please," Arthur Caplan, a bioethicist at NYU, says. "You can trust your coach to a point, but college sports, major sports, these are businesses. You don't trust anybody, period, end of story."
Kredich, for his part, left the door open to another solution that could serve as a more reliable alternative to trust—a legally binding contract given to athletes outlining what coaches and administrators can do with the information WHOOP provides. "It has to be a consideration, and one that I think university athletic departments are going to have to take a stand on," he says.
Harvard and Tennessee have shown that every school is going to handle continuous monitoring in unpredictable ways. And student-athletes are going to do not-so-smart things like drop a WHOOP into the shallow part of a lake after a few drinks, or spill beer on the device (confessions of one athlete who wishes to remain anonymous), while hoping their coaches are none the wiser. If WHOOP really wants to be the pioneer in this field, it needs to counteract the potential abuse of 18-to-22-year-olds—many of whom have athletic scholarships that are barely enough to make ends meet. It's not sufficient to deliver the devices and ask coaches and administrators to talk it out with students to retroactively decide what works. That is almost designing the next big NCAA scandal, because someone somewhere along the line isn't going to play by the rules. (Any number of big-time coaches and programs come to mind as candidates.)
The latest indications from Ahmed, however, are not promising. When pressed again on the issue of protecting the rights of student-athletes, he led off with an oft-repeated press conference sound bite, followed by a response that was somewhere between a gross misunderstanding of the stakes and feigned ignorance of the implications of a situation that he, as a former student-athlete, should be able to appreciate. "At the end of the day, wearing the product is voluntary," Ahmed says. "An athlete can take it off their bodies and just not be collecting the data at all. What we've been able to see is high engagement with the athletes wearing the product all the time, and therefore, I think it's a sign that these privacy settings are working and that coaches and athletes are finding the right balance of sharing."
"Voluntary," "trust," "balance" — these are all terms and concepts that can be misused and abused with relative ease. They mean one thing to athletes, and something very different to those in positions of power supervising them. If WHOOP and coaches/administrators in college athletics continue to ignore the "elephant in the room," as Tennessee swimmer Tyler Mills identified it when the wearable was first introduced, then they're ultimately complicit in a system that strips NCAA athletes of whatever meager means they have to fight back. Turning them into lab rats, and choosing a reactionary rather than preventative approach to privacy concerns, isn't sustainable forever, but it is the present reality. And for as long as that's the case, its impact will remain potentially devastating to the very people who are supposed to benefit from the devices: the students themselves.
Alex Shultz has written for the Los Angeles Times, Los Angeles Magazine, Grantland, and other publications. Follow him on Twitter @AlexShultz.