Some people are fans of the Chicago Bears. But many, many more people are NOT fans of the Chicago Bears. This 2015 Deadspin NFL team preview is for those in the latter group.
Your team: Chicago Bears.
Your 2014 record: 5-11. Let's find out how that tastes!
When we last left the Bears, they were crumbling under "QB guru" and man-who-is-mysteriously-hanging-out-at-a-playground-by-himself Marc Trestman. Turns out that hiring a lameass CFL coach isn't the unorthodox masterstroke the Bears thought it was! WHAT A STUNNING TURN OF EVENTS.
You might also remember that the Bears OC last season was Aaron Kromer, who was caught anonymously shit-talking Jay Cutler to the NFL Network, and then had to tearfully apologize to the team after the fact. Kyle Shanahan laughs at your inability to leak things discreetly, Kromer. Since being jettisoned, Kromer has been arrested for allegedly punching a boy over the use of lawn chairs. Those are, presumably, the same lawn chairs that Chicago used to protect its quarterbacks last season.
G/O Media may get a commission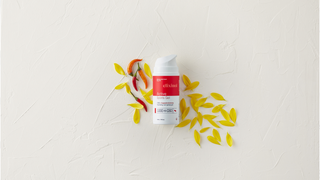 Your coach: John Fox. When you want to win, but you don't want to win TOO much, you call in John Fox. Remember: John Fox had Peyton Manning as his QB, and still managed to fuck it up. Now his QB is basically Peyton's slob roommate. "Jay! Jay, you used the last of the toilet paper!"
The Bears also shitcanned GM Phil Emery and hired Ryan Pace over from the Saints. One of Pace's first moves was to convince ownership that signing Ray McDonald was a good idea. McDonald was then IMMEDIATELY arrested on domestic violence and child endangerment charges…
McDonald burst through his ex-fiancee's bedroom door in a drunken early morning rage, threatening her and their baby boy hours before he was arrested.
Finally, a Bears defender with a mean streak! JUST LIKE THE OLD IRON MIKE DAYS! McDonald was cut two days two months after his signing. Pretty excited about Pace's ability to vet talent, you guys! Big Brother conducts more thorough background checks than the Chicago front office.
Your quarterback: AWWWWWWWWWWWW YEAAHHHHHHHHHHHHHH…
You'll never be rid of him, Chicago. He has 30 years and $567 buttzillion left on his current contract. Even getting benched for Jimmy Clausen—now the proud owner of half a skull—wasn't enough send Jay Cutler packing forever. This man plays quarterback with the same amount of urgency that Adam Sandler puts into his film roles. One day, Cutler will just amble out onto the field in cargo shorts and demand to hand the ball off to Rob Schneider. It's coming. I can feel it. He'll never leave Chicago. He'll build a patio at midfield and just hang out for the next two decades, grilling burgers while the Bears lose every game by 36 points. I kinda love him. If I were that rich, I'd be that lazy.
And while Cutler isn't turning the ball over to nearby defensive backs, Cutler is busy defending his title as World's Greatest Dad…
"Help! Help! Brayzee wants a measles shot! What do we do, K-bear?!"
What's new that sucks: Brandon Marshall was traded to the Jets and the Bears drafted Kevin White in his place because having Cutler as your QB means living under the delusion that he is always ONE WEAPON AWAY. "If we just surround him with 57 All-Pros, he'll finally live up to his potential!" By the way, the only thing scarier than Cutler playing for the Bears is Cutler LEAVING the Bears. Despite all his fuckups, he's still the best QB they've had in AGES. And once he's gone (and he will be gone, eventually), it'll be back to the demon carousel of Morenos and Millers and Tomczaks. That's the future of this team: they will be boring and incompetent and Chicagoans will delude themselves into thinking they are more "hard-nosed" as a result.
What has always sucked: This defense. My God…this defense. Here's a fun fact from last season: against the Bears, Tom Brady went 30-for-35 with five touchdown passes. Four of those incompletions were drops. The Bears defense is air. You can go right through it, as a ghost would a wall. They are not there. Peanut Tillman and Lance Briggs are now gone. Jared Allen is older than the classic rock he listens to, and will now be forced to play out of position in a 3-4 defense. New safety Antrel Rolle goes wherever Orbitz tells him to. Alshon Jeffery could catch three touchdowns a game this season and the Bears would still be playing catch-up. They'd be better off trotting out cardboard cutouts of Ditka-era players on defense. The fans would go BATSHIT for them.
Because, as always, Bears fans remain preserved eternally in the year 1985. They are an artifact, swilling shitty beer and grilling on the lakefront bike path before games and hooting about BEAR WEATHER. They harbor a perpetual inferiority complex due to the fact that Chicago is not New York and never can be due to its geographic location at the center of the Arctic Frost Stream. And so fans in Chicago bulk up on pig fat and Malört and pretend they have the right to a HARDSCRABBLE, BLUE-COLLAR team, desperate to deny the fact that they are soft people cheering for the softest roster in the NFL. This is the team they deserve: lazy, flat, uninspired. This is what you get for immortalizing Mike Ditka, who is a moron and a shitbag. Fuck Ditka, fuck the Bears, and fuck walking anywhere near that lake during the months of September to May.
What might not suck: This is a good coaching staff! Thanks to the combined egotism of Jed York and John Elway, Fox managed to snag Vic Fangio to run the defense and Adam Gase to run the offense. Imagine what that staff could do with actual players instead of a pile of headless, discarded Marshall Field's mannequins.
Hear it from Bears fans!
Justin:
A few years back my buddy went to Bears Training Camp. Later that day, he walked by Jay Cutler while wearing CUTLER'S JERSEY, said 'Go Bears' and pumped his fist. Jay gave him a dirty look, then looked away and kept walking.
Erik:
Ugh this season is just going to be depressing.
Nate:
Joel Quenneville could coach the Blackhawks to a dozen more Stanley Cups and he'd still be less popular and beloved than Ditka.
Michael:
I am the idiot who spent $250 on an opening day ticket so I can watch Rodgers personally fist fuck every last one of our players as Cutler and his unvaccinated family sit on a mountain of money. I've basically paid to watch the team I love bukkake all over my childhood.
Josh:
The defense last year was less credible than any of the city's politicians.
Matt:
So about a month ago I was driving on the highway outside Chicago in mild traffic on the way to my girlfriends place. I saw a car in my rearview mirror coming up fast behind me, cutting people off and driving entirely way too fast for the traffic level. My first thought was, "What a dick". My second thought was to do my usual "disapproving dad-stare" at the erratic driver as he passed me. He was going so fast I only got a quick glimpse of him but I instantly thought, "Holy shit was that George McCaskey?" Then I thought, "The owner of the Bears would drive a nicer car than a 2010 Honda Accord".

But then I Googled it anyway. I am 99% sure it was him. Turns out Mr. McCaskey is a fan of Honda Accords, driving his last one over 200,000 miles before buying his newer 2010 model. It looks like the Bears aren't the only thing he plans on driving erratically into the ground over the next few years.
John:
Some people think Cutler's wife nuts because she doesn't believe in vaccinating her children, but she may be on to something here. If every child born in Chicago were to forgo the scientific miracle which is vaccination, they may not live long enough to become Bears fans.
Tyler:
The greatest moment of the past 30 years was a kick return in a game we lost.
Nelson:
Jay Cutler is one of the only NFL QBs who's legitimately more fun to watch when he sucks. A 60-yard shuttlecock lob off his back foot for no reason? Interceptions? Who gives a shit! It's like the dude's whole weird existence is just to troll sausage-y white North Siders named Gene. Honest to God, Chicago after a Cutler implosion (Cutler-Bomb!) is so fucking fun.
Alex:
We waited 60 years to try out this whole "passing offense" thing and put it all on the shoulders of the most unlikeable dick in football.
Chris:
My friend who suffered from epileptic seizure activity throughout his life finally had a series of operations that fixed the issue completely. Soon after, with no prior interest in football, he told me he was taking up Bears fandom. This is 100% truth: A man literally has a piece of his brain removed, becomes a Bears fan.
Uzair:
I have to argue with my annoying friend from Detroit that Cutler is better than Stafford, even though I don't believe anything I say.
Tony:

Kevin White could be the new A.J. Green but we will throw enough tunnel screens to turn him into the next Marty Booker.
Matt:
I hope Mike Ditka gets fucked by a 2x4.
Greg:
Lost in all the discussion of Jay Cutler's inaccuracy and personality flaws is that it wouldn't matter to Chicago fans or the flagellants in the city media. Cutler could go 14-2 with Peyton Manning's PR skills, and all he'd hear about would be either the two losses or pissing and moaning that the face of the franchise was a skinny, light-in-the-cleats quarterback instead of an MLB.

It's the NFL equivalent of having a stepfather who makes it clear that you'll never live up to his expectations and gets even madder if you stop trying to.
Antwan:
Fuck Jerry Angelo and Marc Trestman with a dildo used by one of Kristin Cutler's Anti-Vaxxer friends.
Julie:

90% of the fans and at least 40% of the media thinks our #1 receiver's name is Alshon Jefferies.
Dan:
Fuck the Bears and every Offensive Coordinator they've had for the past 25 years.
Michael:
Bill Barnwell just made a list of the 100 best players in the NFL.

Robert Mays just listed the 10 best offensive lineman in the NFL.

Not one Chicago Bear made either list.
Neal:
Jay Cutler plays football as if he's trying to piss his dad off.
Sam:
Why didn't you talk to the victim in the McDonald case, Georgey? Because she's too biased! That's what he fucking said. Seriously fuck that guy.
Wedig:
I had a dog named Ditka, I am the asshole who named him. He died of cancer during last season's shit show. He was only six.
Stephen:
People here speak fondly of Kyle Orton, and not just sarcastically either. I mean, we actually miss him.
Demetrios:
The chairman of our team was impressed that a multimillionaire domestic abuser bought his own plane ticket to Chicago.
Mike:
We worship Ditka 30 damned years after Super Bowl XX in spite of the fact that he is Donald Trump with a mustache.
Robster:
My wife and I went to San Francisco on our honeymoon to watch the Bears game. Cutler threw five picks that day, the last of which was in the end zone right in front of our section as time expired.
Joey:
Two different Bears kickers (Robbie Gould and Jay Feely) missed an extra point last season.
Adam:
They signed noted terrible person Ray McDonald because his parents said he's a nice guy and not a lady-beating shitstain. Before he could even make it to training camp the exact thing that we all knew would happen happened and the front office looked as dumbfounded as Jim McMahon during one of his concussion spells.
Michael:
I pulled my hamstring near the finish line of the Soldier Field 10 Mile back in May, which happens to be on the field. I had to limp across the 50 yard line and in that moment I felt like a true Chicago Bear.
Justin:
Arguments made by Bears fans who want to get rid of Jay Cutler:

1) He commits significantly more unforced turnovers than any other non-Blaine-Gabbert-level starting QB; 2) He has unquestionably the worst contract of an player in the league, and maybe in all of North American sports; 3) He has terrible body language and leadership skills unbecoming of the NATIONAL FOOTBAW LEAGUE; 4) Despite the fact that the Bears have at least one pro-bowl level talent at every offensive position except QB, they've only truly been a top-tier offense during one season of Cutler's tenure - the same season that Josh freaking McCown started half of the games, with zero dropoff in the offense's performance; and 5) To make matters worse, he routinely plays his worst games of the year against the Packers, who are not exactly a defensive juggernaut against anyone else.

Arguments made by Bears fans who want to keep Jay Cutler:

1) He is indisputably the best QB the Bears have had since at least the early '90s and arguably since SID LUCKMAN in the '40s, whom nobody alive remembers playing; 2) if the Bears get rid of Culter, it will take multiple years (or, if recent history is any guide, multiple decades) to replace him with someone similar, let alone better; and 3) the closest thing to a realistic playoff scenario for the 2015 Bears involves Culter starting and playing well.

The killer, of course, is that all of the above arguments are 100% correct.
Daryl:
Since the McCaskeys are too cheap to own their stadium, the Chicago parks and rec department runs it, meaning there are high school games played there on Fridays and Saturdays, leaving the natural grass a complete mess all season.
VB:
We, the Bears' fan base, are too stupid to realize the SNL Superfans are making fun of us. We still think playing "Bears football" is a thing and that it's how you win in Chicago. We think it's impossible to pass in cold weather even though an Acorn-dicked Wrangler-wearer spent almost two decades showing us differently.
Sean:
It's a good thing the Blackhawks held their rally at Soldier Field, because that's the last time a championship will be celebrated there for a long long time.
Tom:
I went to a Bears/Packers game in Lambeau flying my Chicago flag. The people all around us tailgating gave us some good-natured shit and then offered us beer from their cooler and food off their grill.

Went to the same game in Chicago. One of my fellow Bears fans called a 12-year old wearing an Aaron Rogers jersey a cunt.

We are not good people.
Submissions for the 2015 NFL previews are now closed. Next up: The Atlanta Falcons.