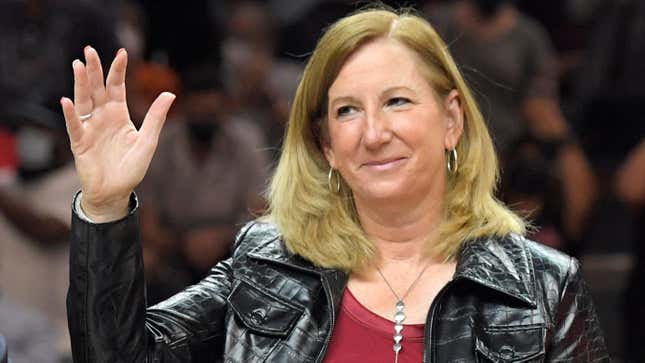 It's easy to spot a basketball player in the airport. Their height and attire usually give them away. And if you've ever seen them board a flight, you've probably been in awe of the way they can fold their limbs into non-first class seats. Well, that's pretty much what the women of the WNBA have been doing since 1997, until now.
Grant Hill looks to repeat Team USA's 2004 "success"
On Monday, the WNBA announced that — 27 years after the league was founded — the league had expanded its charter flight program for the upcoming 2023 season.

Yes, the league that gave out an All-Star Game trophy that resembled a Happy Meal toy last summer is finally spending some money.
"We continue the hard work of transforming the business of the league, and the ability to expand this program is a direct result of that," said WNBA Commissioner Cathy Engelbert. "Since joining the league a few years ago, a goal of mine has been to enhance the overall player experience and, in that regard, make incremental improvements where we are able to do so and when we believe the economic model would support it for the long-term. I'm pleased that we are able to broaden the program this year for the players. As the league continues to grow, we will look to do more in the future."
The ladies will now fly private for all postseason games, the WNBA Commissioner's Cup Championship Game, and regular season back-to-back games.
Now if only the league could figure out that whole "contract divorce" thing.